Spike Lee celebrates NIKE's 50th with chess
Spike Lee filming "Seen It All"
Photo by NIKE
Spike Lee Joint helps to celebrate Nike's 50th with a montage of videos of famous athletes and events spanning history since 1988. Spike Lee does it as an all-seeing witness at the chessboard. Set in the chess battleground in a New York park, Lee reprises Mars Blackmon, the iconic character in his first film in 1986, "She's Gotta Have It." The Mars character was later personified in NIKE commercials with Michael "Air" Jordan and uses the line, "It's Gotta Be the Shoes." That commercial launched Jordan as the iconic personality of NIKE and the brand soared to new heights.
While NIKE has been supportive of Black Lives Matter and Colin Kaepernick they had been criticized in the past for using sweatshops in Asia to manufacture their sports apparel and gear. Some boycotted NIKE products by putting black tape over the NIKE symbol or "swoosh." The company has been on both sides of controversy but has proudly presented its brand as a platform for social activism.
There have been many milestones after Jordan including the "Just Do It," a wildly successful 1988 campaign urging the average person to reach for higher heights. Tiger Woods' fist pump at the 2005 Masters will also be one of those iconic moments in history. NIKE is now just as much a fashion statement as it is a brand of athletic excellence.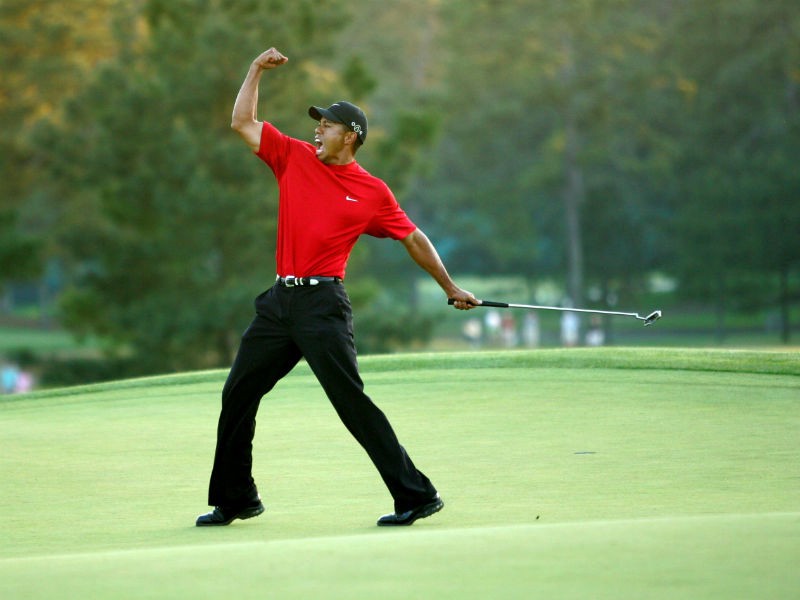 NIKE has been in the center of some historic sports moments!
Who can forget this moment?
Spike Lee helped catapult NIKE into mainstream acceptance and it is with good reason that he directed the five-minute-long commercial. He plays chess opposite actor Indigo Hubbard-Salk, who played in the TV version of "She's Gotta Have It." It is uncertain whether Lee played any chess on the set, but the chess hustlers were most likely looking to get him for a game or two.
Video by Spike Lee/NIKE