Black History Month 2022-Day 8: FM Morris Giles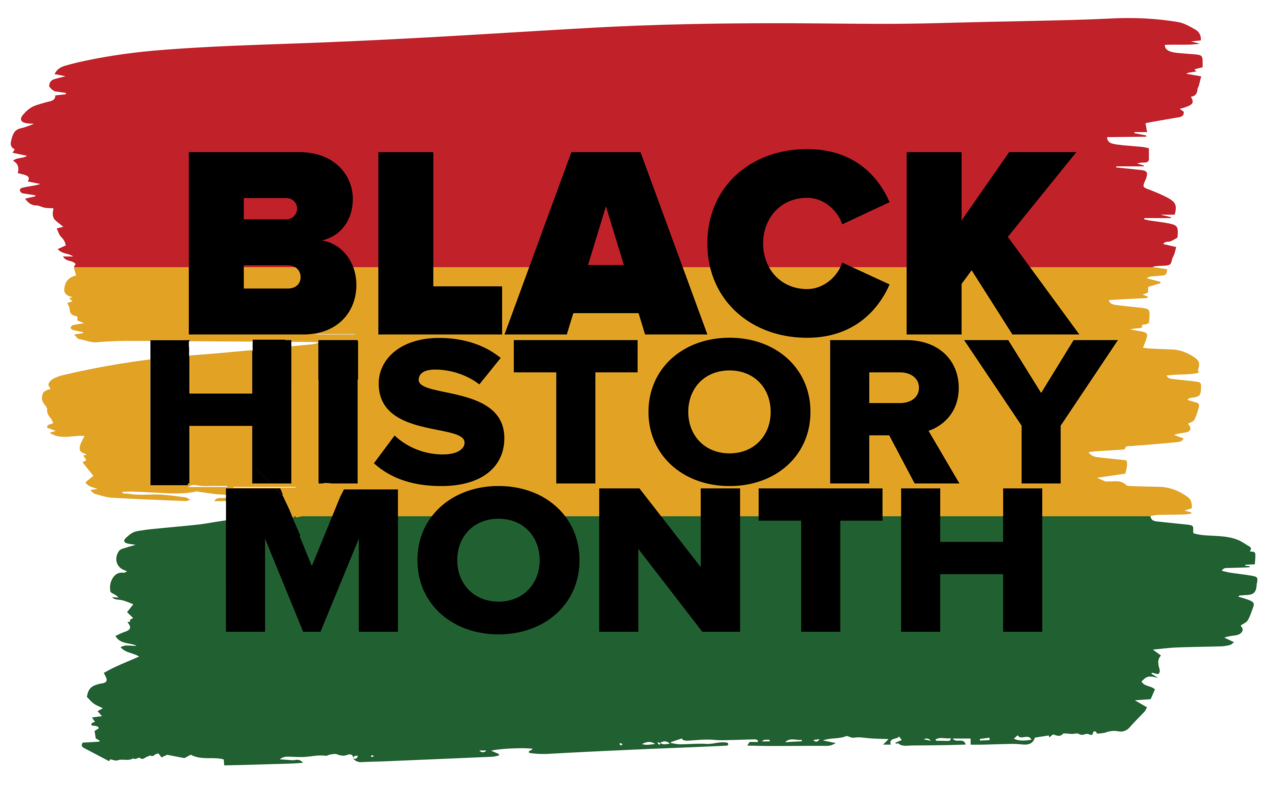 "I've never heard of him." This is a statement I've heard many times when referring to FM Morris Giles. In covering Black players in the U.S. or "African-Americans" as we are commonly called, there are those who invoke vivid memories. Of course, we have heard of Maurice Ashley and Emory Tate, for good reason. Perhaps many have heard of FIDE Masters William Morrison and Ronald Simpson, but Giles is one who was always under the radar.
A Fischer admirer, Giles was a Chicago native who was a very unassuming person and mild manner. Born into a rather prosperous family, Giles was the son of Roscoe Giles Jr. and the grandson of Dr. Roscoe Conkling Giles (Cornell University). His older brother Roscoe III is a Professor of Engineering at Brown University.
A life-long Chicago native, Morris attended the University of Chicago Lab School (U-High) through the 12th grade. When he was in his mid-teens, he was struck by a car and spent weeks in the hospital recovering. It was during this time that he began playing chess with his father. His interest soared and he began playing in tournaments during the "Fischer Boom."
One player named Jim Voelker remembered meeting a young Morris Giles in Cleveland.
I met Morris at a tournament in Cleveland in the early 1970s. He was only rated an Expert at the time but offered to play anybody at blitz with one minute against five for money. I wisely declined, but he cleaned up against all takers.
It is not a surprise that his opening repertoire was completely modeled after Bobby Fischer. He even played the King's Gambit! The following game ends in a flourish against the strong FIDE Master, Dr. Eugene Martinovsky.
Giles took a hiatus in the 70s and resurfaced in the 80s with a vengeance. While he was soft-spoken, he played with the heart of a lion. With his swashbuckling style of play, he was a dominant force in the Illinois circuit for most of the 80s.
Some marveled at the fact that he could play openings like the King's Gambit and remain over 2400. He also enjoyed the sharpest of lines of the Najdorf. It is with a sense of irony that his most famous game came against the Najdorf, a win against six-time champion GM Walter Browne.
This memorable game took place at the 1988 U.S. Open in Boston where Giles scored 9/12 and possibly an IM norm. The game below was annotated by GM Robert Byrne.
Checkmating a player like Browne is quite a confidence booster, but unfortunately, Giles drifted away from chess. He reached his peak rating at 2475 USCF and retired again in the early 90s. As fate would have it, Giles' life came to a tragic end on Sunday, December 23, 2012, after being struck by a tow truck driven by Robert Parks the previous morning. He was rushed to Advocate Christ Medical Center where he died the following morning at 2:30 am.
I was able to attend the memorial on the 19th of January 2013. On behalf of the chess community, I left this tribute:
In chess, Morris Giles was an oddity. In a game where some Masters become drunk with their own self-importance, Morris carried himself like a statesman. His humble demeanor and soft-spoken voice belied his direct and ferocious style of play. He was a no-nonsense player whose daring forays over the board were both exhilarating and refreshing. A product of the so-called "Fischer Boom," Morris made his rise in the 80s by competing against the strongest players in the Chicago area until he became one of them. He rose rapidly and soon became respected for his consistency and sharp style. However, one would never know of his exploits since he did not seek attention. He was a private person who enjoyed his solitude and reflection. Perhaps the contrast of his personality and his playing style made him such a difficult opponent to figure out. Giles was dominant in the 80s before retiring from chess and leaving a legacy of artful games. Those of us who are products of Chicago chess remember Morris Giles and while he was missed during his retirement and subsequent demist, the example left by his exciting games and gentlemanly demeanor will live on. If a lamb and a lion can coexist, they must have learned from Morris Giles. While he was humble as a lamb, he had the heart of a lion.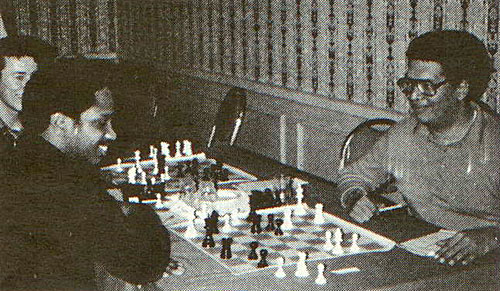 FM Morris Giles (right) analyzing with NM Charles Lawton
at the 1982 Midwest Masters Invitational.
Michael Brooks looks on.
Daaim Shabazz, "Morris Giles, Chicago Legend: 1953-2012," The Chess Drum, 3 January 2013
Daaim Shabazz, "Morris Giles: The Heart of a Lion," 25 February 2009
Daaim Shabazz, "FM Morris Giles: A Chicago Chess Legend," 3 June 2001