2017 African Tour with GM Solomon
The Paul Allen Foundation in collaboration with the Kasparov Chess Foundation for Africa is currently conducting its "Chess Masters for Africa Tour," with a number of icon players including GMs Maurice Ashley (USA), Pontus Carlsson (Sweden) and Kenny Solomon (South Africa). The tour will cover six countries and last until June.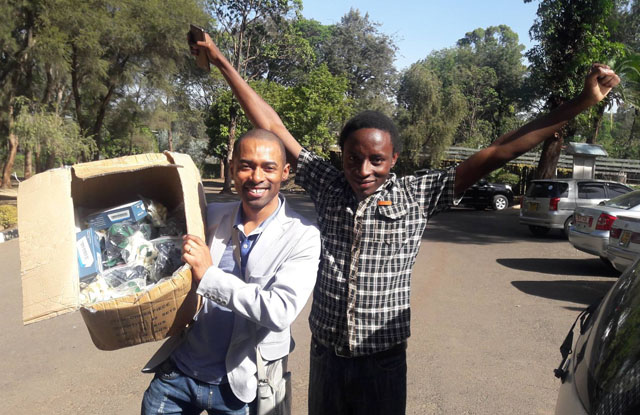 GM Solomon unloading equipment for the Kenyan session.
Session in progress in Rwanda.
Solomon has been to Kenya, Botswana and recently in Rwanda. Carlsson held training sessions in Botswana and Namibia. More than sixty trainers are expected to complete the training. Maurice Ashley will also participate at the tail end. The countries involved in the training sessions are: Botswana, Namibia, Zambia, Kenya, Rwanda and Tanzania. The session will run from February until June 2017.
Paul Allen: https://www.pgafamilyfoundation.org/
KCFA: https://www.kcfafrica.com/