2016 Chicago Open (Wheeling, IL)
Chicago Open officially starts the summer circuit of tournaments on the American chess landscape. Wheeling will host the 25th edition of the tournament and it expects top players to vie for the $100,000 guaranteed prize fund. The field will feature a strong Chinese contingent including Yu Yangyi, Jianchao Zhou and Ju Wenjun.
Last year Jeffery Xiong scored a historic victory and earned his final GM norm in the process. He had a memorable 2015 and started this year with a creditable performance in the U.S. Championship. What will be the story this year? What new star will emerge? There will be a number of young upstarts as well as a number of veterans in the field.
FM Kevin Wang – GM Yu Yangyi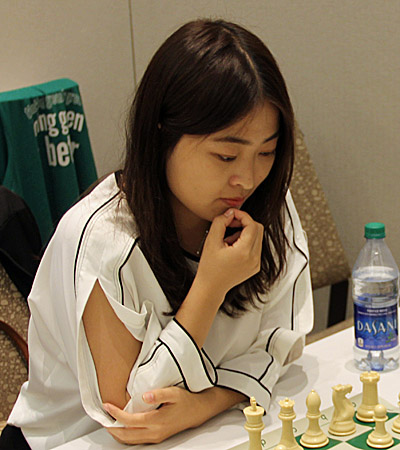 GM Ju Wenjun (China)
Photos by Daaim Shabazz.
Official Site: https://chicagoopen.net/
Tournament Details: https://www.chesstour.com/chio16.htm