Adly gives chess simul in Eritrea!
GM Ahmed Adly, the current Vice-Champion of Africa, visited Eritrea with FIDE Vice President Lewis Ncube to execute an agenda of spreading chess to the nation of more than six million. Eritrea will certainly have competition in the "Horn of Africa" region as Egypt, Sudan and Ethiopia all have active federations. Napoleon Abraham Tecle served as the host to the delegation.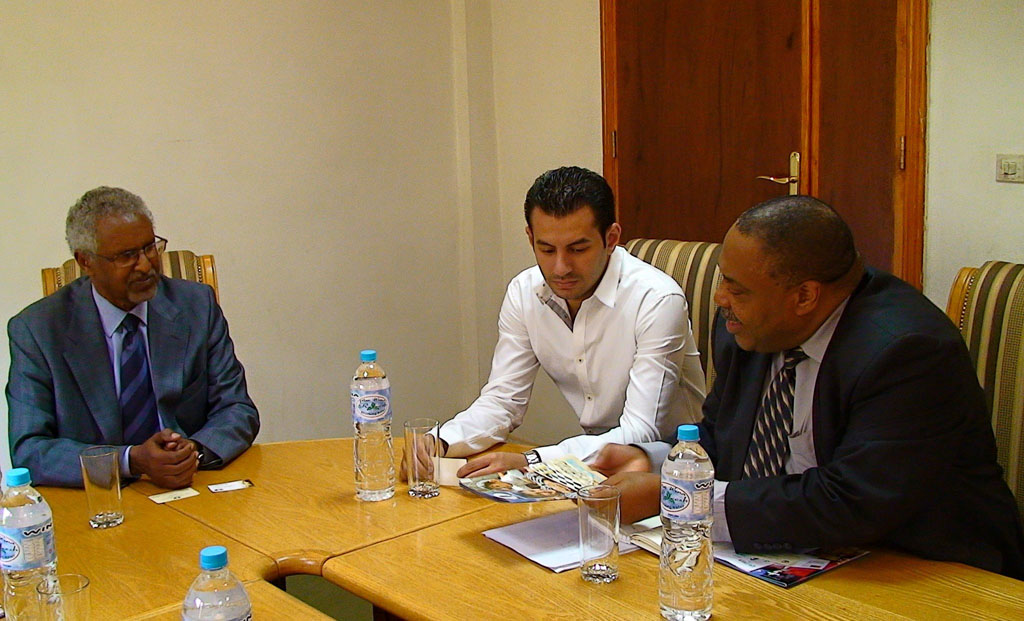 Continental President Lewis Ncube and GM Ahmed Adly on their work visit to Eritrea. Napoleon Abraham Tecle (left) was the host.

Adly conducted a 21-board simultaneous exhibition, but did not leave unscathed. He played white in all the games and scored 20/21.