The Lebron James of Chess?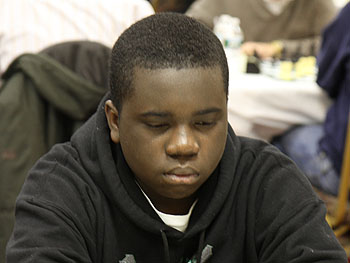 Justus Williams was recently featured on "The Grio" for a candid interview. The young master gave homage to one of his sports heroes by referring to himself as the "Lebron James of chess." Of course, Justus is not saying he is as good in chess as Lebron is in basketball, but the swagger, intensity and focus appear to be the connection he is drawing.
In the interview, Alex Presha discussed Justus' background and discussed some of the places chess had taken him. The Williams family has established the slogan "Dare to be Different" in tribute to the hip-hop loving chess master. It is with this hope that the 12-year old scholastic star will continue to enjoy the fruits of his labor.
TheGrio's 100: Justus Williams, meet the 'LeBron James of chess'
from Todd Johnson on Vimeo.
Video from The Grio.