Do Chess GMs need Higher Education?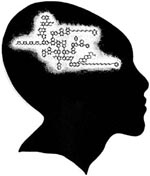 This was an interesting question that was posed to each participant in the FIDE Grand Prix tournament which just ended yesterday. The question was "Is higher education necessary for professional chess-players?" The answers from the Chess Grandmasters (GMs) ranged from ambivalence to advocacy. Some of the answers seem to be addressing separate questions. Many players doubted that higher education would help a chess player with his chess career while admitting its inherent value.
The topic is an important one and comes up when discussing the intellect of chess players. Chess mastery and academic study use two different types of intelligence. In fact, there are studies that show that there is very little "general intelligence" used in chess. Yet one often hears many PhD/Chess Grandmaster comparisons. However, studies have shown that chess can help one develop a discipline and analytical framework to be successful in academics.
The question remains… is a university education needed? There have been much anecdotal evidence to show that many GMs have decided to have parallel careers since only the elite chess players can make a comfortable living. There are many cases where chess has lost promising players to academia and professional careers. One of the most famous examples is Dr. Kenneth Rogoff, world-class economist at Harvard. He earned his Grandmaster title while studying for his Ph.D.
Most of those who have chosen different paths to success have been able to use chess to help them launch their careers. Perhaps the more poignant question is, "Can chess can aid in career development?" The answer is a resounding YES! However, whether a chess Grandmaster needs higher education or not has its own twist and the answers are just as varied and interesting. Below are two at opposite ends of the spectrum:
Peter Leko:

I neither have higher education nor the secondary one, though I am 29 years old. I studied very well at the school, but at the age of 14 years old I became the youngest grandmaster in the world and I decided to quit studying and dedicated myself to chess. In due time Bobby Fisher has done the same. I didn't want to tear between the study at school and chess practice where I have been quite a success. To tell the truth I was offered to study as an external student and even to get the school certificate without any practical study, but I refused from everything because I don't like to cheat. Therefore, I can say, I have no education except chess one. Chess is my destiny.
Teimour Radjabov:

I think that the intellectual person needs higher education anyway, even if you are a well-known chess player who has no time for studying. The higher education is the main indication of culture and success. Of course for the chess player it is voluntary because the diploma doesn't help to improve his chess skills and may be even bothering. My parents grow up me with the main stream idea that despite the chess profession it is necessary to get the second one.
Check it out at https://elista2008.fide.com/60.html!