2023 FIDE World Cup: Quarterfinals
Semifinals set… Carlsen-Caruana favorites… Goryachkina faces phenom
We are winding down the World Cup and it's been an exciting ride. Only four players remain in the Open section and the top two players in the world are still in the hunt. In fact, Magnus Carlsen and Fabiano Caruana and headed for a showdown if they win their matches. However, they will face a hometown favorite and a media sensation with 1.3 billion supporters. Nevertheless, Rameshbabu Praggnanandhaa will be in the Candidates given Carlsen's latest statement. Earlier in the tournament he complained that classical chess was boring and doubled-down on this notion after beating Dommaraju Gukesh.
"Under the current format there is absolutely no chance. I think everybody should operate under the assumption that I will not play at the Candidates and that everybody else who's in the semifinals is qualified for the Candidates," says Magnus Carlsen.#FIDEWorldCup pic.twitter.com/8VTwbT8YTp

— chess24.com (@chess24com) August 16, 2023
In the women's section, Russia's Aleksandra Goryachkina may very well get her rematch against Ju Wenjun. She would have to get past her next opponent… a very determined 20-year-old Bulgarian Nurgyul Salimova. No one was talking about her until now, but with her ticket stamped to the women's candidate tournament, the chess world will have to start doing research.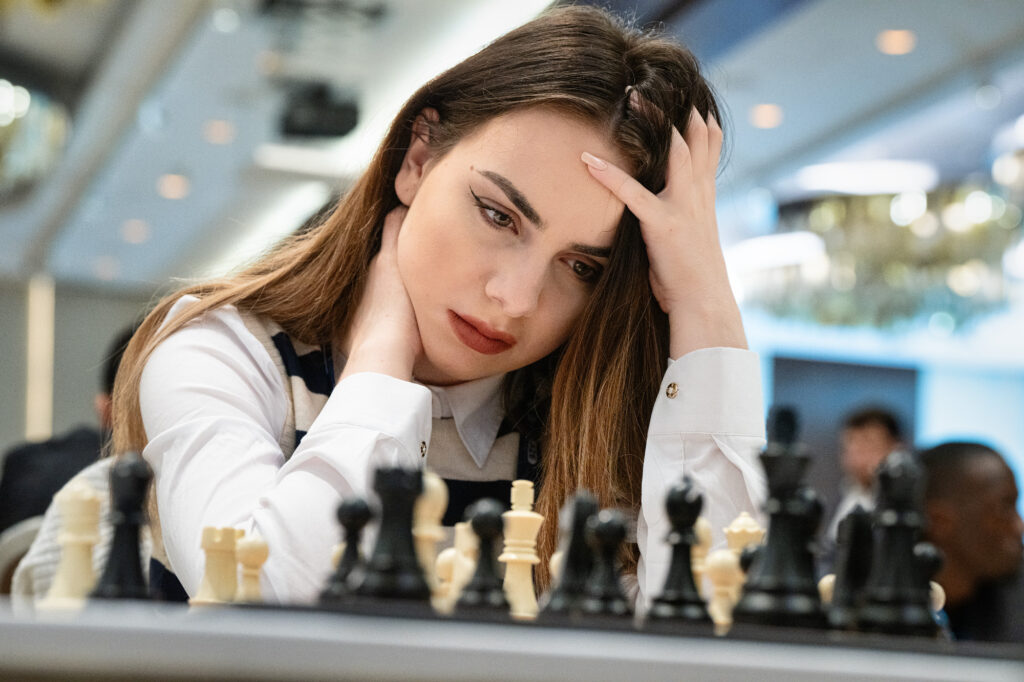 Nurgyul Salimova, after advancing to the final: "I am extremely excited! I can't realise what just happened. The semifinal already was a really good result for me; I didn't have such high expectations, but now I can't believe what happened. I just want to go to my room and… pic.twitter.com/QmzVsavJSu

— International Chess Federation (@FIDE_chess) August 17, 2023
2023 World Cup

July 29th -August 25th, 2023
(Baku, Azerbaijan)
Round #6

#

Name

Flag

Nation

Result

Name

Flag

Nation

1
Carlsen, M

NOR

1½-½

Gukesh, D

IND
2
Abasov, N

AZE

1½-½

Gujrathi, V

IND
3
Caruana, F

USA

1½-½

Dominguez, L

CUB
4
Erigaisi, A

IND

4-5

Praggnanandhaa, R

IND

Women's Results

1
Muzychuk, A

UKR

2½-3½

Salimova, N

BUL
2
Tan Zhongyi

CHN

½-1½

Goryachkina, A

RUS
Round 6, Game 1
Tuesday, 15 August 2023
Carlsen breaks through, Goryachkina on top
FIDE Report
Magnus Carlsen was the first to finish his game, scoring a victory as Black against India's Gukesh D. In the Queen Pawn Opening, the player from Chennai maintained an even position for a long time but then misplayed in the endgame. With each side having a rook and three pawns, Gukesh chose the wrong plan, allowing Carlsen to activate his king and pawns. With each check White gave, Carlsen was closer to the first rank. After 48 moves, Black's placed his pawn on e2 and Gukesh resigned.

Magnus Carlsen appears motivated
Photo Stev Bonhage

In an Indian derby, Arjun Erigaisi beat Praggnanandhaa with black pieces. The two sides were even throughout the game, but in the endgame stage – following a piece sacrifice by Erigaisi – Praggnanadhaa blundered, allowing Black to execute an attack on the white king and create conditions to promote his pawn, which was already on d3. The 18-year-old Praggnanandhaa resisted but had to resign in the end.

Fabiano Caruana found himself in trouble against compatriot Leinier Dominguez Perez. Following the Italian Game, the two sides were even until Black's 34th move when – in a knight and rook endgame – Caruana made several imprecisions costing him two pawns. However, Caruana was looking for the best ways to survive in the lost postion hoping for a miracle, and it happened: Dominguez blundered and allowed Black to activate his rook and knight in attacking the white king. A very lucky break for Caruana and a huge miss by Dominguez.

Leinier Dominguez vs. Fabiano Caruana
Photo by Anna Shtourman

Vidit Santos Gujrathi and Nijat Abasov split a point in the Rossolimo Attack of the Sicilian, both sides played precisely. By move 25, the two have reached an endgame where each side had six pawns, a black-squared bishop and a rook. From that move onwards followed a complex and lengthy debate where each side tried to outmanoeuvre the other by moving the rook and the bishop around the board. White managed to get some chances but didn't use them.

Women's Section

Aleksandra Goryachkina beat the former Women's World Champion Tan Zhongyi with black pieces in the exchange line of the Queen's Gambit Declined. After an imprecision by White, Goryachkina managed to get more initiative and press across the board. However, she dropped her advantage, and soon the position was even. Still transitioning to the endgame, Tan made another blunder which allowed Black to penetrate her second rank with a rook, ending up winning.

Nurgyul Salimova held Ukraine's Anna Muzychuk to a draw with black pieces, in their first encounter in the semifinals. The two played a sharp line in the Caro-Kann where White had slightly more activity at one point, but Black could counter. White managed to create a passer on the a-file, but Salimova was just in time to hold. On move 32, the two decided to split a point.

Anna Muzychuk vs. Nurgyul Salimova
Photo by Anna Shtourman

~Milan Dinic, FIDE
Videos by FIDE Chess
Round 6, Game 2
Wednesday, 16 August 2023
Carlsen, Caruana through, heading for a potential showdown
Goryachkina advances… one step closer to rematch
As mentioned in the previous round, Nijat Abasov is the unsung hero of this tournament. Despite the performance of the Indian prodigies, Abasov has held the Azerbaijan flag aloft and has now secured a date against the world's strongest player.
Video by FIDE Chess
He could not have dreamed of a better result. Perhaps if he defeats Magnus Carlsen next round, he will defy all odds, but at this point, it appears he has qualified for the Candidates. There is some discussion on whether he has to meet a requisite 2700 rating, but according to the regulations, there is no mention of such a requirement.
4.6. Conditions of victory and qualification to the FIDE Candidates Tournament 2024.

4. 6. 1. In any match, the first player to score more points than his/her opponent in the two standard games shall be the winner of the match. If the scores are level a tie shall be broken according to Article 4.7.

4. 6. 2. Three players who finish 1st, 2nd and 3rd shall qualify to the FIDE Candidates Tournament 2024 If any of these three players has already qualified for the FIDE Candidates Tournament 2024 at the moment of the beginning of WorldCup via another qualification track, the unallocated spot(s) shall be awarded, to another track determined by the Regulations for the FIDE Candidates Tournament 2024 and "Qualification for the FIDE Candidates Tournament 2024" (FIDE Handbook D.01.06.1).

~Official Regulations (https://handbook.fide.com/files/handbook/WorldCup2023Regulations.pdf)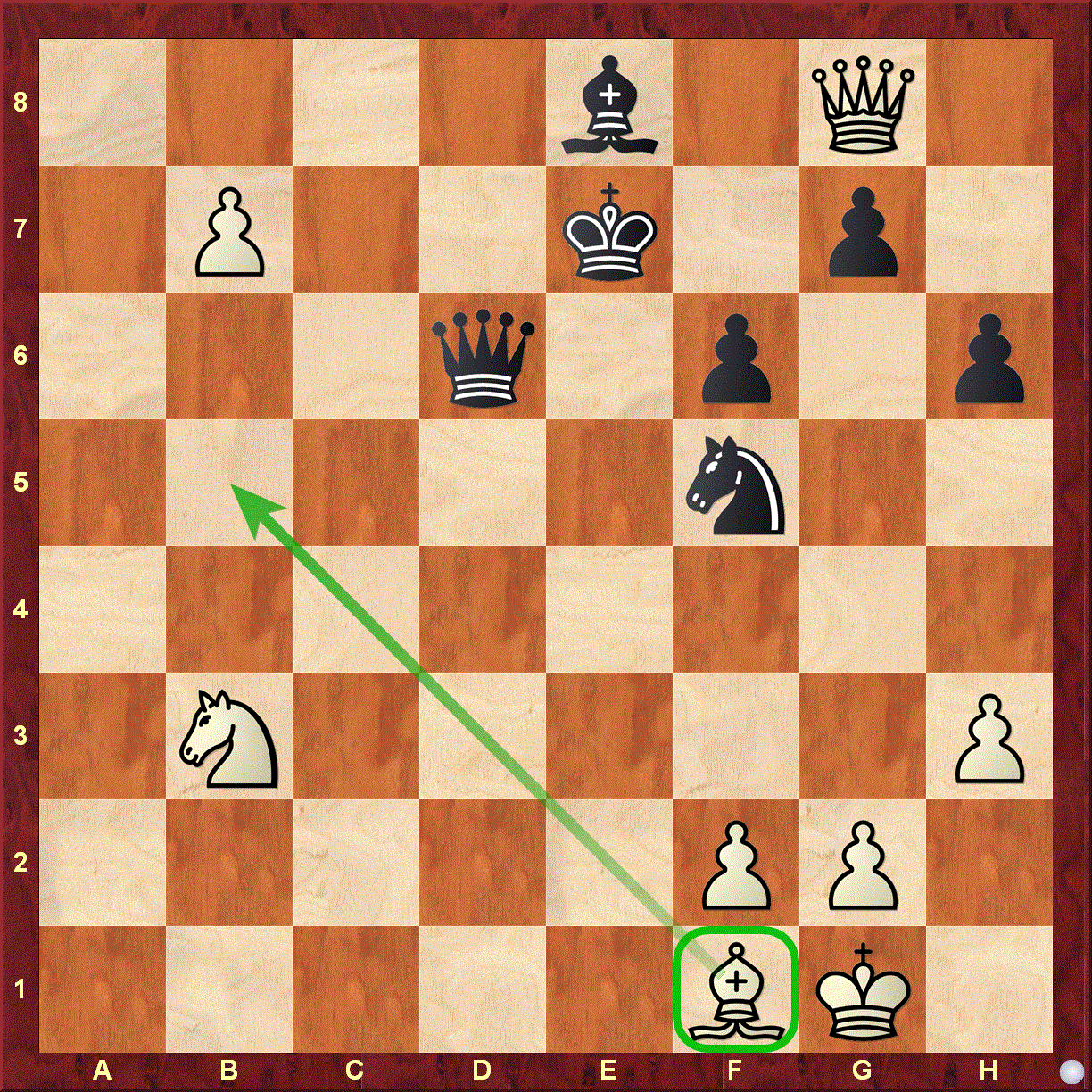 In Abasov-Vidit, Abasov played 40.Bb5! and after 40…Qd1+ 41.Kh2 Qd6+ 42.g3 Bf7, the game ended with checkmate on the board after 43.b8(Q) Bxg8 44.Qe8#
FIDE Report
Photo by Stev Bonhage

Nijat Abasov was the first to qualify for the semi-finals of the World Cup, having defeated Vidit Santosh Gujrathi, checkmating him on move 44. The two split a point after a long and tense game yesterday. Today, the representative from Azerbaijan won with white pieces in the London System, taking the initiative as early as move 15 and then increasing the pressure until reaching a winning position by move 30.

Magnus Carlsen drew his second game with Gukesh D. In the Alapin line of the Sicilian, Carlsen (playing as White) got slightly more initiative after the opening. However, the Norwegian opted for a secure path – transitioning to an even endgame where he was a pawn down. A draw was enough for Carlsen to move to the semi-finals.

Photo by Anna Shtourman

R Praggnanandhaa made an impressive comeback against compatriot Arjun Erigaisi with the black pieces following yesterday's loss. In the second Alapin game of the day, the two entered an even endgame, although Black had an extra pawn. However, a couple of inaccuracies by Erigaisi were enough for Pragg to activate his king and pose some serious problems for White. Eventually, Black broke up in the centre and penetrated with his king to the kingside, with decisive effect.

Both sides ended up promoting a queen, but Black had three extra pawns, and White had none. Erigaisi tried to engineer a way to a perpetual check, but it was impossible. The game ended after Black promoted his second queen. The two will now have to play in the tiebreaks.

Photo by Stev Bonhage

The final game to finish was between Fabiano Caruana and Leinier Dominguez Perez. After a heroic escape from a lost position as Black in yesterday's game, today, playing as White, Caruana was clearly better than his opponent. In the Tarrasch, the two entered a typical position with an isolated pawn in which White had a slight edge and a chance to pressure his opponent without taking serious risks. Black maintained balance for a while but eventually cracked closer to the time control.

Fabiano won a pawn and slowly but surely converted it. This marks the end of the road for Dominguez Perez, who had a great tournament ousting several strong GMs, including the European champion, Alexey Sarana.

Fabiano Caruana vs. Leinier Dominguez
Photo by Anna Shtourman


Video by FIDE Chess

Women's Section

Former Women's World Champion Tan Zhongyi is out after drawing with black pieces against Aleksandra Goryachkina. In the exchange line of the King's Indian, Black managed to get some initiative but nothing substantial. Throughout the game, Goryachkina aimed to tame the position and keep it even, succeeding eventually. The former world champion now awaits to see who will be her opponent for third place, while Goryachkina becomes the first qualifier for the Women's Grand Prix finals.

Nurgyul Salimova and Anna Muzychuk also drew. In the Queen's Gambit Accepted, Salimova (playing as Black) created some chances in an early endgame but quickly dropped them, and the two agreed to split a point after 41 moves. With two draws in both games, the two head for a tiebreak on Thursday.

~Milan Dinic, FIDE
Video by FIDE Chess
Round 6, Tiebreaks
Thursday, 17 August 2023
Praggnanandhaa and Salimova win in thrilling fashion.
India was ecstatic after placing four players in the quarterfinals. The media cycle was full of praise and rightfully so. One Indian was guaranteed to make it to the next round. Which would it be? Unfortunately, Dommaraju Gukesh and Vidit Gujrathi had already been eliminated. So two teens were left to uphold the honor of India. Chess outlets have been writing about India lately if this evolution of Indian talent has just happened. Outside of India, very few articles were written about this phenomenon. Now world-class talent is being harvested for the world to see.
Rameshbabu Praggnanandhaa has been praised longer than any of the other Indian prodigies and shone again after ousting Hikaru Nakamura. Arjun Erigaisi has stood in the background a bit, but his progress is no less impressive. Known for his stellar preparation, this would be a match for the ages… nine games culminating in a blitz tiebreaker! Both would be seen walking together before the match despite the fact that one of them would be eliminated. While Pragg was the one who advanced, the future is bright for India!
It was incredibly tense as @rpragchess picked up the most important win of his career! #FIDEWorldCup pic.twitter.com/xoLGpvcWsC

— chess24.com (@chess24com) August 17, 2023
The women's competition had a tiebreaker that stands on its own as an epic event. Nurgyul Salimova cracked the whip in the tiebreaks with a mating attack in the first 25+10 game and a thunderbolt in the first 10+10 game. Anna Muzychuk had played a 9-game tiebreak match against Elisabeth Paehtz so many fatigue played a factor. With so much going on in her country and then having to eliminated two other Ukrainians (Anna Ushenina and sister Mariya Muzychuk), it must've been emotionally draining.

By the first tiebreak game, cracks started to show and she was on the wrong side of a mating attack.
In the first diagram, Muzychuk lost her sense of danger. The black bishops are swarming the board and are so powerful that Salimova could allow a capture of her rook with check after 29…Bf5! After 30.Qxb8+ Kh7 white had to get back to defend the king, but it was too late. After 31.Qf4 Bh6!? (31…Bd3! was stronger) 32.Qf2 (32.Ne4 Bxd2 33.Nxd2 Qc3! wins more material.) 32…Bc2+ with mate to follow.
It would turn out that Muzychuk would immediately equalize in a must-win situation. Salimova made some mistakes in an equal position and was ground down in 63 moves in a technical rook ending. In the second tiebreaker, this game was much shorter, and again Muzychuk had a tactical oversight. This is also a sign that she may have used up all of her energy. With her king stuck in the center, she was hit by a vicious tactical sequence.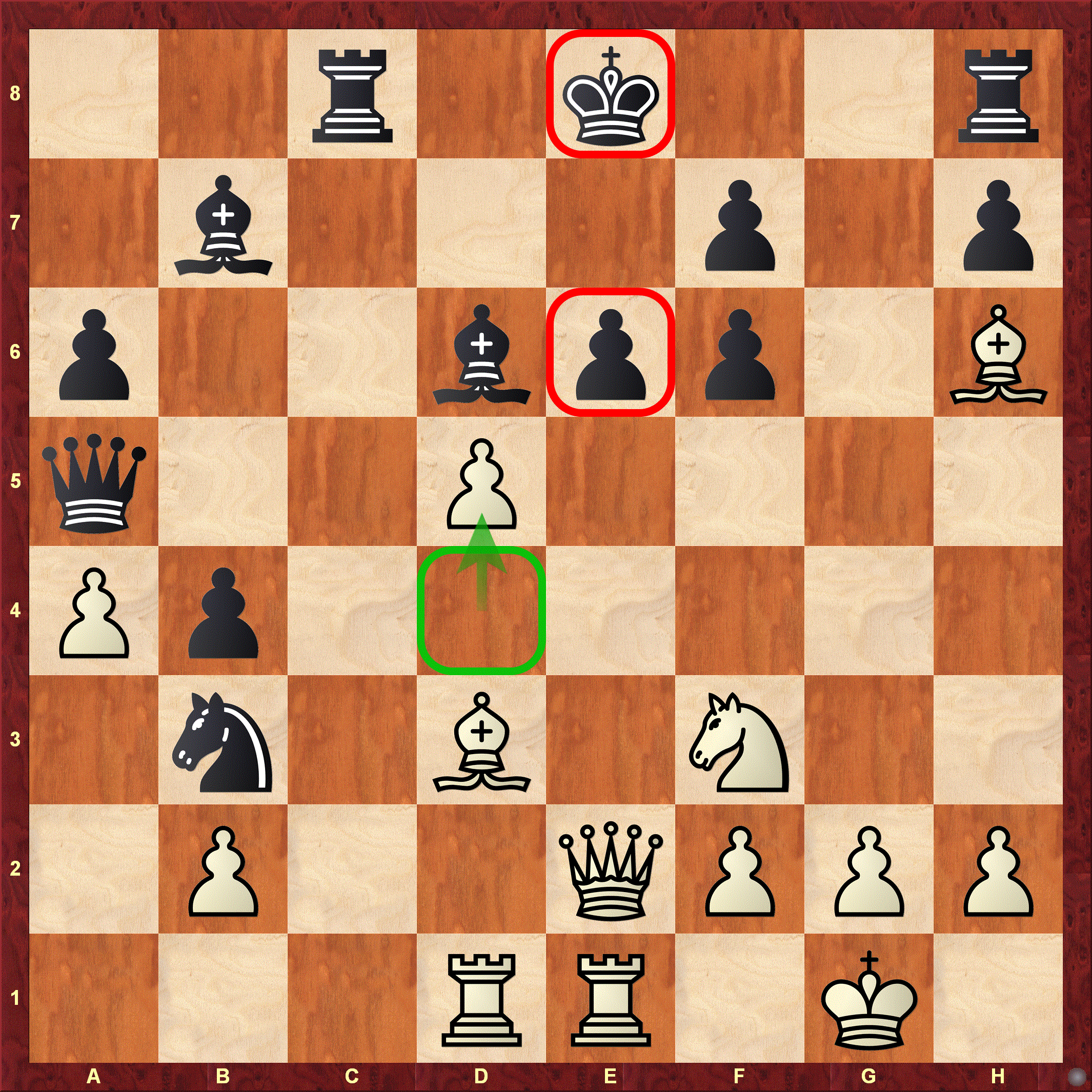 Salimova crashes through with 18.d5! and there is nothing to stop white's attack. On 18…e5 white has 19.Bg7! Ke7 20.Bxf6+! So Muzychuk played 18…Bxd5 and after 19.Bxa6 Rc5 20.Bb5+ Kd8 21.Be3 Rc7 Salimova uncorked the following combination 22.Rxd5! exd5 23.Bb6! Notice that the queen and mate on e8 are in the air. Another miniature.
Salimova was winning the final game, but a draw was enough. She was surprised to have reached this far and was very candid in her assessment in saying the Muzychuk was the favorite. Of course, Bulgaria has a chess tradition, and at 20, she represents the new generation and is now the only IM in history to make it to the final. Another interesting admission was made about a collaboration between her and another World Cup participant. Interesting!
Videos FIDE Chess