Where are they now? Jacob Wamala
Hometown: Milford, New Hampshire
Education: B.S. Massachusetts Institute of Technology (2012), M.B.A University of California-Berkeley (2019)
Peak Chess Rating: 2097 (USCF) 2078 (FIDE)
Chess Accolades: 2-time Massachusetts H.S. State Champion
Activities: MIT varsity football, OmegaBrite Scholar, MIT Minority Business Association (co-founder), Alpha Phi Alpha Fraternity, Inc. (Rho Nu Chapter)
Current Profession: Principal, OVO Fund (Palo Alto, CA), JW Chess Academy
Last tournament: 2006-08-29 MCC SUMMER VACATION SWISS (MA)
Jacob Wamala
Photo by Daaim Shabazz
Jacob "Jake" Wamala, who just celebrated his 29th birthday, is the older brother of Jessica Wamala. Both were very close early on in life and shared passions for academics, athletics and chess. Both were able to gain success at the scholastic level and both won state championships. Entering competitive programs in undergrad, they had less time for chess, but the training they received helped them excel academically.
Jake gained an interest in MIT after hearing a classmate's desire at attending the prestigious school. He had attended camps prior to his enrollment but gained an interest in the impact of aging. Jake spent two years in the AgeLab, researchers study the impact of aging on the mind and body. He even conducted an experiment where he wore a special "Age Gain Now Empathy System" suit simulating age-related functionality issues.
"Good grades and achievements are nice and all," he says, "but I'm probably most proud of the work I've done to help other people." (link)
After receiving his B.S. Mechanical Engineering, he accepted a job at Morgan Stanley as an investment analyst but is now working for a small venture capital fund near Silicon Valley. He started up the JW Chess Academy sharing his passion with local youth. He is currently enjoying life on the west coast.
Additional links on Jacob Wamala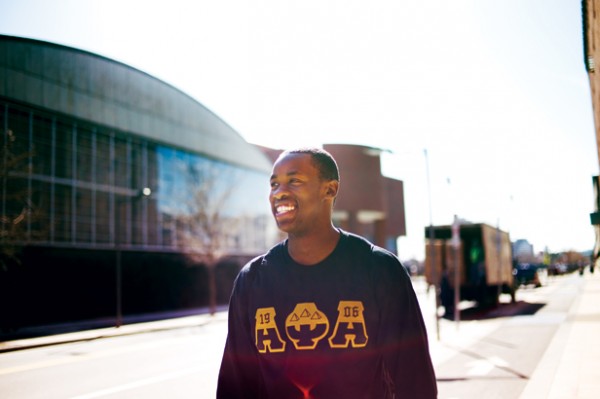 Jacob Wamala representing his fraternity at MIT