Where are they now? Dr. Shearwood McClelland III
Dr. Shearwood McClelland III
Hometown: Teaneck, New Jersey
Education: B.A. Harvard College (2000), M.D. Columbia College of Physicians and Surgeons (2004)
Peak Chess Rating: 2311 (USCF), 2210 (FIDE)
Chess Accolades: National Master (1994), All-American, 3-time National H.S. Champion, U.S. Junior Open Champion (1997), 2-time New Jersey State Champion, 12 state titles, beat GM Bu Xianghzi
Activities: National Scholar Chessplayer Award (USCF), National Institute of Health, Neurological Institute of New York (fellow), Cleveland Clinic Foundation Lerner Research Institute, Cleveland, OH (fellow), University of Minnesota Medical School, Minneapolis, MN (fellow), Oregon Health & Science University, Portland, OR (fellow)
Current Profession: Clinical Research Assistant (oncologist), Department of Radiation Medicine, Oregon Health & Science University, Portland, Oregon (resume)
Last tournament: 2012-08-18 BCF Grand Prix 12 (MA)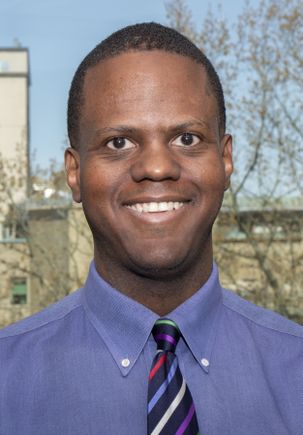 Dr. Shearwood McClelland III
Photo by OHSU
Dr. Shearwood "Woody" McClelland III had an outstanding scholastic chess career and was one of the trailblazers in the African-American community winning multiple national and state championships. For a time, he had only trailed Howard Daniels and KK Karanja in terms of the age record for the youngest African-American master. That record has been broken several times since, but it is clear that chess gave Woody a platform for excellence.
The son of Drs. Shearwood J. McClelland and Yvonne S. Thornton, he had excellent examples to follow and now has a storied career of his own as a prolific researcher in radiation and oncology. He has placed a specific emphasis on addressing disparities that affect minority communities in terms of combating cancer and researching viable treatments.
As far as chess is concerned, Woody last played tournament chess in 2012, but perhaps has little time these days. He has been party to over 130 research papers and is extremely active as a conference presenter and consultant. It goes without saying that chess has certainly yielded tremendous benefits to Dr. McClelland.
Profile: https://www.ohsu.edu/
Research Publications: https://www.researchgate.net/
Additional links on Dr. McClelland