2022 African Individual Championships (Lagos, Nigeria)
In a few days, Africa's top players will trek to Africa's most populous city (25 million) Lagos for the African Individual Chess Championship (AICC). According to Africa Chess Media's Babatunde Ogunsiku has been counting down to the day of the tournament's start. The marquee tournament on the continent comes in the aftermath of the Chess Olympiad which was arguably one of the best in history. African teams had some success.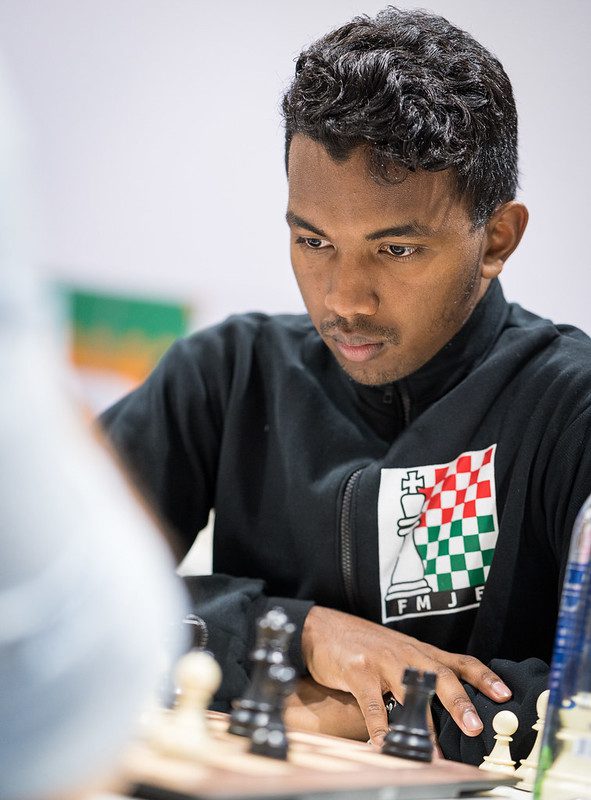 Will this be the big moment for Fy Rakotomaharo?
Photo by Lennart Ootes
There were a number of title winners included Zhemba Jemusse of Zimbabwe playing in his first FIDE tournament and getting the FM title (with IM norm). He will carry the flag to Lagos to compete in the AICC. Donald Paiva of Mozambique will be looking for glory as will Madagascar's Fy Rakotomaharo who earned a GM norm at the Olympiad. All of these hopefuls will have to get past Africa's finest in Bassem Amin (2009, 2013, 2015, 2017, 2018) and Ahmed Adly (2005, 2011, 2019, 2021) of Egypt. The Egyptians have thoroughly dominated continent championships over the past years and will be vying for a spot at the World Cup.
Ahmed Adly will seek to defend his 2021 crown.
Photo by Egyptian Chess Federation
Part of the festivities will be the appearance of FIDE President Arkady Dvorkovich who will be the first FIDE official in many years to visit the African continent in a non-election year. According to African Chess Media,
It is also important to note that the World Chess Federation (FIDE) President has decided to grace the event that holds in Lagos, Nigeria. This will be the very first time that President Arkady Dvorkovich will be in Nigeria on official chess business, and to see how this affects Africa chess.
Tshepiso Lopang, African Chess Confederation President 2022-2026
Photo by Mark Livshitz
In addition, Tshepiso Lopang (newly-elected African Chess Confederation President) will be on hand to bless the tournament and lead the business sessions. It will be of the continent in her first championship and there is excitement to see what the Botswana native has in store for the next four years.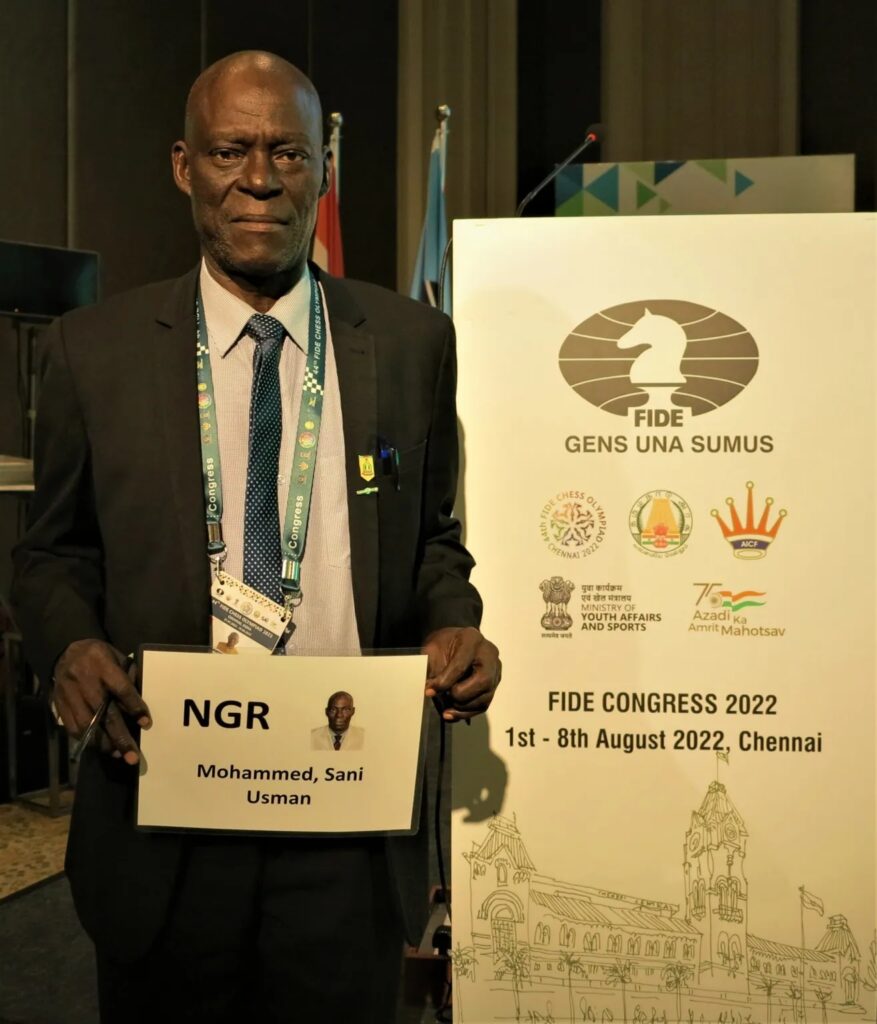 Sani Mohammed, President of Nigerian Chess Federation
Photo by Africa Chess Media
Open: http://chess-results.com/tnr676503.aspx?lan=1&art=4&flag=30
Women: http://chess-results.com/tnr676649.aspx?lan=1&art=4&flag=30