2009 African Individual Championships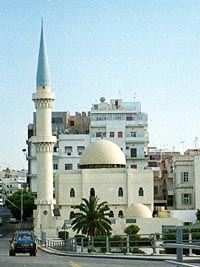 The 2009 African Individual Championships will be held in Tripoli, Libya between the dates of July 20th-31st. The nine-round Swiss format will be the qualifier for the World Cup Knockout tournament to be held in Khanty Mansiysk, Russia. There are six slots awarded to the top finishers.
The invitation was sent to all African federations and all titled players are encouraged to participate in the Open event. There is a concurrent event for the women. Visas should be applied for at least one month in advance.
Invitation (PDF format)
Nizar ElHajj
Fax: + 218 -21- 4780495
Fax: + 218 -21- 3408305
E-mail: libyanchessfederation@yahoo.com, elhajnizar@yahoo.com
ADDITIONAL COVERAGE
Maxwell Solomon, Kenny Solomon's Blog
Jackie Ngubeni, The Chess Academy