Black History: A Chess Perspective
Black History Month… a month that is to represent the triumph of a people over adversity and to pay hommage to their achievements. When Carter G. Woodson dubbed "Negro History Week" in 1926, his intent was bring exposure to the unique history and plight of the Black people. He founded the Negro World where he chronicled the condition of the Blacks and later wrote the seminal book, The Mis-Education of the Negro. He earned a Master's a University of Chicago in 1908 and a Ph.D. at Harvard University in 1912 and became one of the foremost pioneers in the field of contemporary history.
Is Black History Relevant?
Woodson had a difficult time convincing others that there was a need for a commemoration dedicated to championing the "so-called American Negro." He was told that Black history was no different from American history and there should not be any distinction. However, it is well-known that the way history is painted depends on who has the brush. Woodson opined that Black history and the accomplishments of Black men and women were often overlooked, blotted out of history or trivialized. Negro History Week became "Black History Month" and is recognized nationally.
One of the problems with Black History Month is that the same figures are honored each year: Dr. Martin Luther King, Sojourner Truth, Harriet Tubman and George Washington Carver. These are staple of classroom lessons on Black history, but the perhaps they have become have lost their novelty. There is an increasing concern that the history is not being taught properly or by instructors who are very selective on which figures they cover.
Zumbi dos Palmares led the slave resistance against Portuguese colonizers in Brazil. November 20th is a day of commemorating Black consciousness. On this day, Brazilians of African descent honor Zumbi as a hero, freedom fighter, and symbol of freedom. There is a university named after him in Sao Paulo, Brazil which is designed to accommodate Afro-Brazilians.

Of course Black history, extends far beyond what "African-Americans" have done. Black pioneers in Africa, the Caribbean, Latin America and Europe had made tremendous accomplishments. Haiti has been in the news of late and of course many are hearing the name Toussaint L'Ouverture, the military leader who lead the Haitians to a stunning victory over France in quest of slave independence.
There are many other legendary leaders around the world who led independence and resistance movements such as Jean-Jacques Dessalines (Haiti), Paul Bogle (Jamaica), Marcus Garvey (Jamaica), Kwame Nkrumah (Ghana), Amilcar Cabral (Guinea-Bissau), Samora Machel (Angola), Zumbi dos Palmares (Brazil) to name a few.
There are also a long list of scientists (Imhotep), athletes (Jesse Owens), politicians (Patrice Lumumba), historians (Cheikh Anta Diop), scholars (Sir Arthur Lewis) that could easily fill up a large encyclopedia. One would ask, "why it is important to have this history?" The best way to explain this is to reflect on the purpose of this very website.
The Black Renaissance in Chess
Many years ago as a rising young player in Chicago, I knew only a few Black Masters. In the midst of a conversation with a Caucasian player, he asked me about the number of Black masters and I could only name the few I knew. The problem was that no one had taken time to archive the history of the players and they certainly didn't appear regularly in chess magazines. Thus, there became a need to show the contributions of a forgotten segment. There are now thousands of pages of documented history on Blacks' contributions to chess at "The Chess Drum".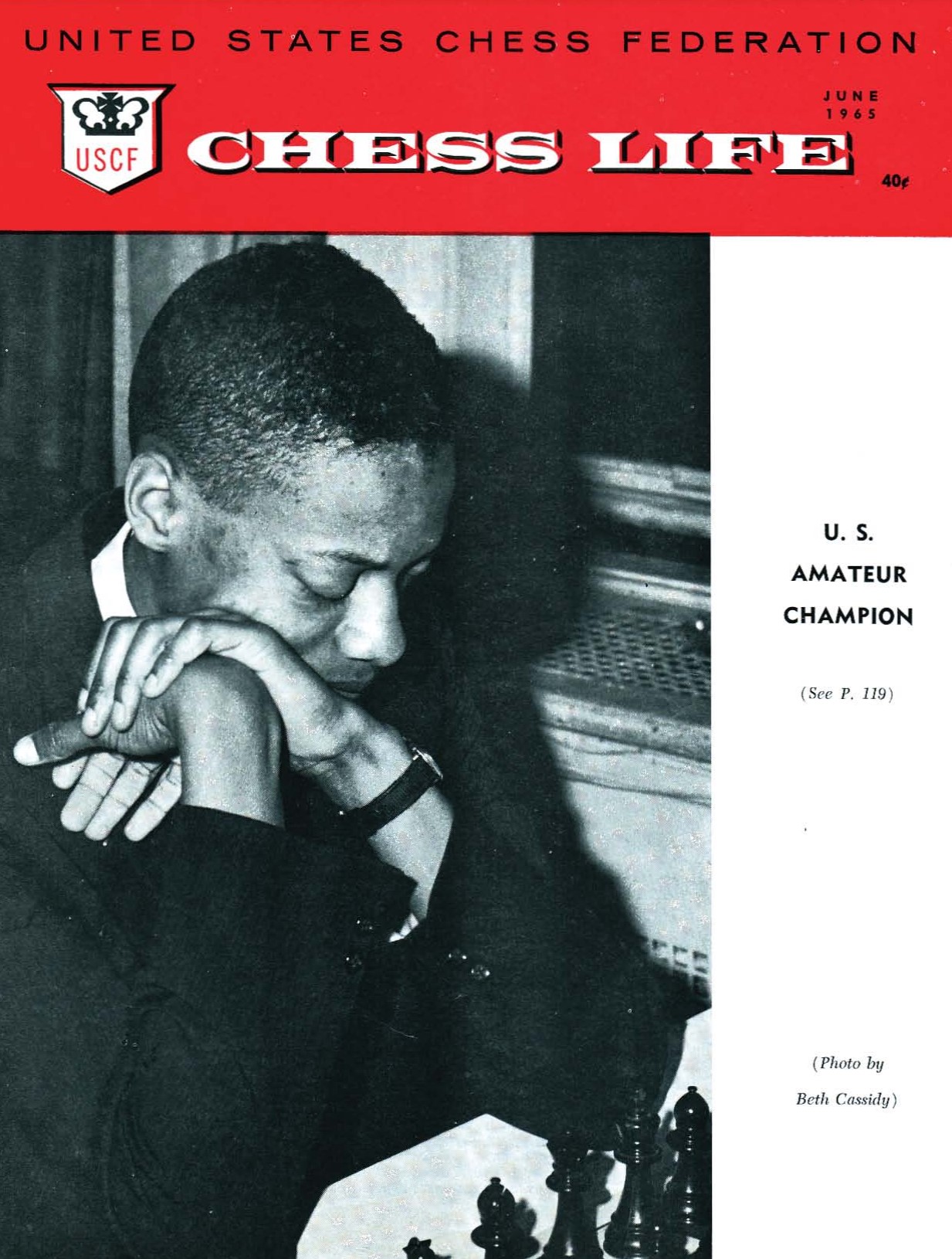 Looking back on chess history there are many landmarks for Blacks. There is 19th century chess problemist Theophilus Thompson who was the first Black player of note. In the U.S., Walter Harris, Frank Street and Kenneth Clayton and Leroy (Jackson) Muhammad led the 60s era along with Charles Covington and Charles Lawton of the 70s. Then came the effect of the "Fischer Boom".
The 80s saw a mass wave of Black Masters rise and throughout the world there were players making their presence felt. The 80s saw a teen sensations named Baraka Shabazz and K.K. Karanja. African and Caribbean nations began dotting the Olympiad landscape and taking their rightful place among the cadre of chess nations. African International Masters Watu Kobese (South Africa), Odion Aikhoje (Nigeria), Robert Gwaze (Zimbabwe) have produced shining moments for "Mother Africa". WIM Oleiny Linares-Napoles made Cuba proud by winning a silver medal in the 2008 Olympiad with 9/10.
A landmark event occurred when Maurice Ashley became the first Black Grandmaster in 1993. This became the benchmark for Black excellence and was followed by Pontus Carlsson (Sweden) and Amon Simutowe (Zambia). Of course, Emory Tate will go down in the annals of Black history as one of the most celebrated players, a reputation coming from his dashing victories. The historic Wilbert Paige Memorial was a tournament for the ages. The idea that there is such a history will provide the upcoming talents with examples of paths once trodden.
History in the Making
Currently, age records are being smashed with young stars around the world becoming living legends. It is also true that in the African Diaspora, there are a number of young boys and girls beginning to make progressive strides. In America, the players making a mark are getting younger and younger. Kassa Korley has broken the age record for U.S. National Master at 15 years 2 months. His record is endangered by players like Justus Williams and Josh Colas who are only 11 years old and already 2100 strength. These young boys have a history they can draw upon.
Scholastic All-Americans: Justus Williams and Josh Colas
There is something clearly important about seeing images of successful people with whom you have something in common. For those who have never had problems finding role models, it may be hard to understand the significance. For those who have to look far and wide for examples, the Black Master playing against the world's best can make a huge difference in the confidence of impressionable minds. One thing is for sure… the "Wall of Fame" will only get bigger as long as we preserve the immediate history. Mimicking Carter G. Woodson, we should be compelled to present historic examples that are often overlooked. There are many beautiful stories yet to be told!