"The Gift of Chess" nabs Namangale as Global Head
With an expanded vision, The Gift of Chess has appointed Susan Namangale as its Global Head. Russell Makofsky's vision to distribute chess sets in the New York area was part of a local initiative called The Gift of Chess. Since its inception in 2021, the mission added the incarcerated and most recently a global initiative. The goal is to distribute 1,000,000 chess set by 2030.
Malawi's Namangale started as a player and was the 2019 national champion, but has also been a leader in various initiatives. Most notably she helped the Malawi Chess Federation gain its stability serving as its president from 2018-2022. Since its accession to FIDE in 1985, Malawi has participated in every Olympiad since 2006.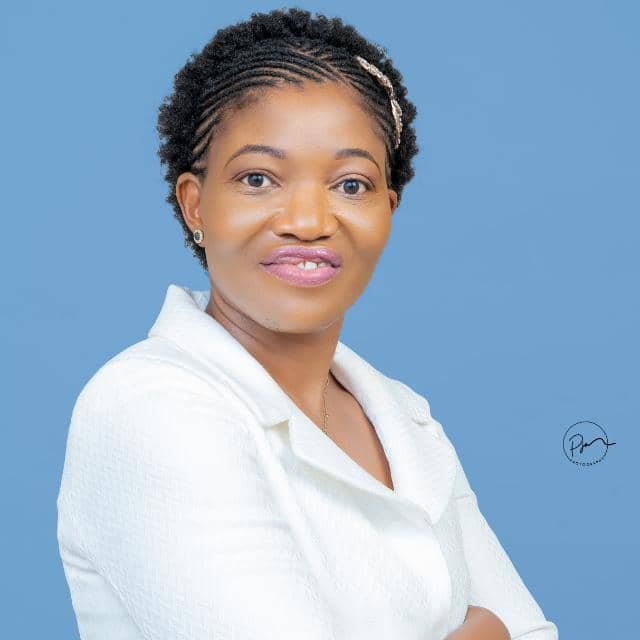 Susan Namagale
During her presidency, she stated on a podcast…
"Every child needs to have the privilege of learning chess at school. With the support of FIDE and other partners, we have been able to take chess to as many schools as possible, even to rural areas of the country. We are training patrons, making them able to teach the basics of chess. Most of the schools do not have the equipment, but we also try to distribute chessboards to schools. In 2018 we had less than 50 kids playing in school chess events, but now we can put together over 500 kids, and we have over 100 schools and clubs where chess is played."

~ Susan Namangale on FIDE podcast (episode 4)
Going Global
The Chess Drum has featured a couple of ambassadors such as Tyrone Davis III and Tony Ballard who helped the organization to extend the mission in underserved communities. Ballard's story as a prison inmate is particularly inspiring as he is making an impact while serving his sentence. Davis, a National Master and student at MIT, traveled to Nigeria to meet with "Chess in Slums" pioneer Tunde Onakoye to distribute sets and to provide inspiration.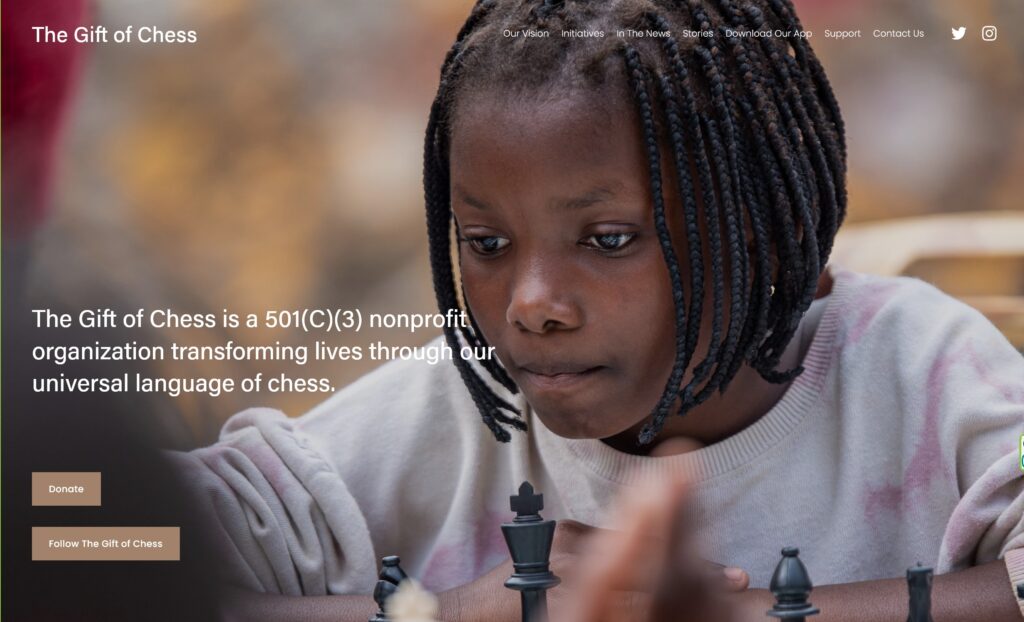 Twelve-year-old Bernice Wambui of Kenya is now serving as the country's unlikely ambassador and is also helping to spread the joys of chess. In conjunction with "Her Move Next," Wambui helped partner with Makofsky to give the gift of chess.
Zimbabwe recently received 1000 chess sets under the direction of Walter Mukundwa, the appointed ambassador. Given the global expansion, it was a matter of time before an overseas outreach coordinator for such a massive operation. Another development to manage all of these activities is the recently appointment of Susan Namangale of Malawi as Global Head of The Gift of Chess. Namangale is known to the African chess community as a former President of the Malawi Chess Federation and also a lobbyist for the promotion of women's chess.

Press Release
On behalf of our Board of Directors, we are thrilled to welcome Susan Namangale as our Global Head of The Gift of Chess. Susan brings nearly three decades of experience, emanating from her humble background growing up in a little-known village of Chombo in Nkhotakota, Malawi to becoming the only female Federation President in Africa during her time.
During her chess leadership in Malawi, Susan attained awards at National Sports awards for 3 consecutive years as the best administrator and Sports Council chairman's excellency award. Susan brings with her Project Management experience having worked in various international institutions in Malawi supporting projects to minimize adverse impacts on communities. Susan holds an MBA, postgraduate diplomas in Management, Marketing and Finance and BSC in Environmental Science.
We are excited and believe that she will use her skills, leadership, and passion for chess to lead our Gift of Chess mission to use chess as a low-cost and yet impactful catalyst to expand opportunities globally.
Alongside our incredible team of leaders, ambassadors, volunteers and supporters, Susan will help lead us strategically in our shared goal of distribution of 1,000,000 chess sets globally by 2030.
Contact: Susan@thegiftofchess.org
Video by The Gift of Chess