Ted Talk with Eugene Brown… Life of a King
There is a wave of chess awareness stemming from the TV series "Queen's Gambit," but there are a growing number of movies with chess as the recurring theme. Several years ago "Life of a King" hit the movie theaters and was a movie based on the life of Eugene Brown, who spent 18 years in federal prisons on the east coast.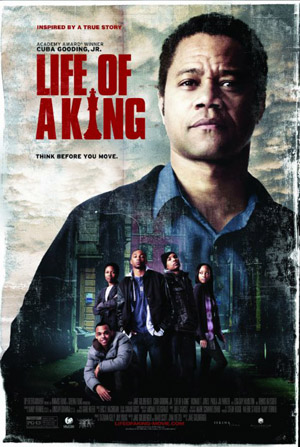 With all the excitement of the fantastical "Queen's Gambit" Netflix series, there is a wonderful story that we must continue to revisit because it shows the true power of chess as a reformative tool. It is not a movie based on someone attempting stardom or trying to become a Grandmaster, but someone who is merely trying to find a way to chart a course in life and using chess as a powerful tool.
Brown gave a Ted Talk a few years back and talked about his story. Although he didn't mention the movie "Life of a King," it remains a must-see and stars renowned actor Cuba Gooding Jr. who plays Brown in the movie. He still runs the Big Chair Chess Club in the DC area.
To appreciate this story even more, listen to Brown's inspiring talk!
Video by TedxHickory