Colas, Williams @ St. Louis IM Winter Invite!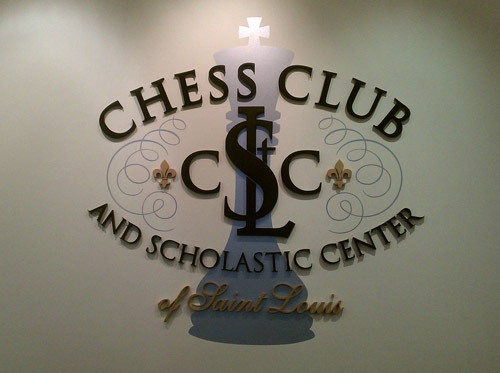 FMs Josh Colas and Justus Williams are competing in the IM St. Louis Winter Invitational taking place at Chess Club and Scholastic Center in St. Louis. Both are looking to earn their last norms to complete the requirement of three. Both would then have to eclipse the 2400 FIDE barrier. Both are currently finishing their first years at Webster University. There is also a parallel GM Invitational.
Josh Colas and Justus Williams have come a long way
from their time in New York parks.
Photo by Elizabeth Vicary.
Format
Two 10 player round-robins
Game in 90 minutes with a 30-second increment
Schedule (EST Time)
Round 1: Thursday, 16-Feb, 5:00 pm
Round 2: Friday 17-Feb 11:00 am
Round 3: Friday 17-Feb 5:00 pm
Round 4: Saturday 18-Feb 11:00 am
Round 5: Saturday 18-Feb 5:00 pm
Round 6: Sunday 19-Feb 11:00 am
Round 7: Sunday 19-Feb 5:00 pm
Round 8: Monday 20-Feb 11:00 am
Round 9: Tuesday 21-Feb 11:00 am
Live Coverage: https://chess24.com/en/watch/live-tournaments/st-louis-winter-2017-IM#live
CCSCSL: https://saintlouischessclub.org/