Millionaire Chess blazing hot promotions!!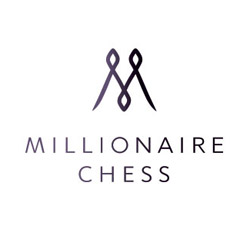 The second Millionaire Chess Open is less than three months away. Three satellite tournaments have been held in Africa with one slated for St. Louis. Registration has topped 500 with nearly 50 Grandmasters competing for a chance at the $100,000 prize. While the temperature is hitting triple-digits in Las Vegas, nothing is hotter than the promotion being offered to new registrants of the Millionaire Open. Take a look.
"Register for the tournament at the current price of $1,500, book your stay at Planet Hollywood and get two nights for free! This includes the room, resort fee and taxes for both nights.

Register with a friend and you can share a room and get four nights for free. Up to three friends can combine their free days to receive up to 6 nights at hotel at absolutely no cost."
To good to be true? There's more!
There is also a "Player Profile Video Challenge" which entails participants to upload a 90-second video of why they are excited about Millionaire Chess Open. There are prizes for the top five videos including limousine rides to tournament venue and a copies of the handsome Millionaire Chess souvenir book. All details can be read at https://millionairechess.com/promotions.
REGISTER TODAY!!