HHCF hosts "Pawn Storm" tourney
Hip-Hop Chess Federation Hosting Pawn Storm Invitational
Free All Ages Chess Event Combines Chess and Life Strategy Themes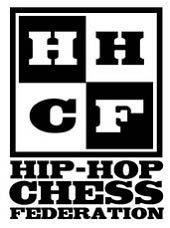 Dec 8th, 2011- San Francisco, CA- The Hip-Hop Chess Federation (HHCF) is proud to announce the Pawn Storm Invitational will be held on December 10th 2011. It all takes place at John O'Connell High School in San Francisco, CA at 2355 Folsom St. at 19th from 10 AM to 2 PM. Students from John O'Connell will play with other students from Phillip Burton, Mission and a few other schools in the game of kings. This is a free all ages, family friendly event!
The Pawn Storm Invitational is a tournament that will allow previously non-competitive kids from the San Francisco Unified School District to get an introduction to competitive chess. "We wanted to host something fun to close out 2011" said HHCF Founder Adisa Banjoko.
"Its meant for kids who love the game and want to have a competition experience in a relaxed setting. We will review how tournaments are ran, the foundational themes of play and as always- look at the connections the game has to life. They Bay has had a lot of violence and tension and we are putting this event together in hope of balancing the negativity, with a wave of positivity. "
There will be a DJ on hand, trophies for the winners as well as various gifts for some participants and attendees including FREE limited edition HHCF t-shirts as well as promotional items from Sherlock Holmes 2: A Game of Shadows.
For more information visit: www.hiphopchess.blogspot.com or follow HHCF twitter.com/hiphopchess.
~Adisa Banjoko, Hip Hop Chess Federation