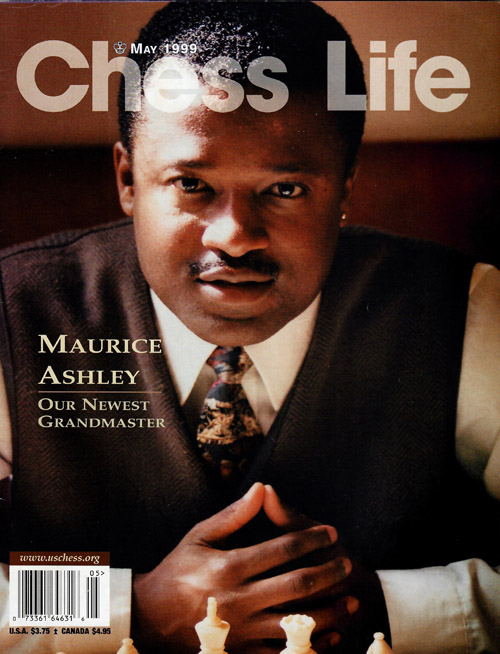 The whereabouts of GM Maurice Ashley has been the immortal question buzzing through American chess halls many years. Words such as "semi-retired" and "hiatus" have been associated with his status. It has been five years since the Jamaican-born GM appeared in a U.S. competition, placing in the 2002 Foxwoods Open and competing for the 2003 U.S. Championship. While the question of his return has died down considerably, it resurfaces now and then.
Ashley earned his GM title nearly 10 years ago becoming the first player of African descent to achieve this title. This accomplishment made him the subject of many interviews and news articles. He still gets his share of attention from this historic footnote, but some feel that his presence in tournament halls is needed.
Ashley organized the unforgettable HB Global Chess tournament and has since been working on a number of book projects. He has also kept a coast-to-coast speaking schedule. Last year he took traveled to his home island of Jamaica where he gave a simul and played in a local tournament. He has also appeared in Barbados.
In an interview at last year's World Open (see below), he told The Chess Drum that he would eventually be returning to tournament chess. He mentioned that he was working on several projects. It may be that when he does return to playing, his transition will require some adjustments given the length of time he has been away. Whatever Ashley decides, let's wish him the best… and wish the best for chess.
Donald Colbert (left) congratulating GM Maurice Ashley after his 2000
Foxwoods tournament win. GM Ashley would successfully defend his title
in 2001 and place 2nd in 2002 (qualifying for the U.S. Championship).
* * *