Carlsson named to Swedish Olympiad squad!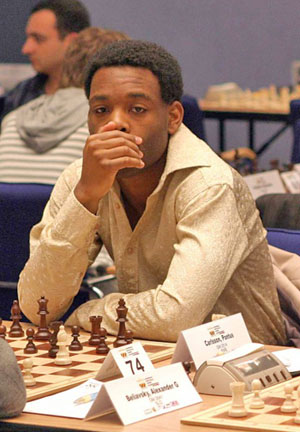 GM Pontus Carlsson has told The Chess Drum that he has been named as a member of the Swedish 2008 Olympiad squad. This marks the second time he will represent the country in the world's marquee team event. The Olympiad tournament will be held in November in Dresden, Germany.
Carlsson is relaxing after winning 26th Balatoni Chess Festival. He scored an impressive +5 and closed the tournament with wins over his compatriot GM Lars Karlsson and GM Viesturs Meijers of Latvia. "It went well since I won the tournament and got some valuable practise before the Swedish Championship that starts in the end of this week," Carlsson stated. The 25-year old Grandmaster has been active on the European circuit and hopes to bag his first national championship. A respectable performance could vault him in the 2530-2540 range.
Results: https://lellechess.tar.hu/lelle2008/acsoport/SMWSite/index.html