Chess Crackers (Mar/Apr 2008)
Here is an interesting position from an interesting Internet Chess Club (ICC) game. The 3-minute blitz game was between Zambian IM Amon Simutowe (Solomons) against Canadian IM Thomas Roussel-Roozman (Psychik) late last year.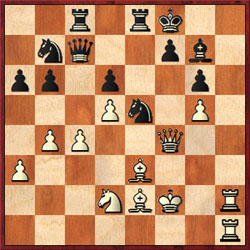 Solomons – Psychik
ICC 3-minute blitz
White to move and win!
Here are the other Chess Crackers!