Kasparov-Short revisit match!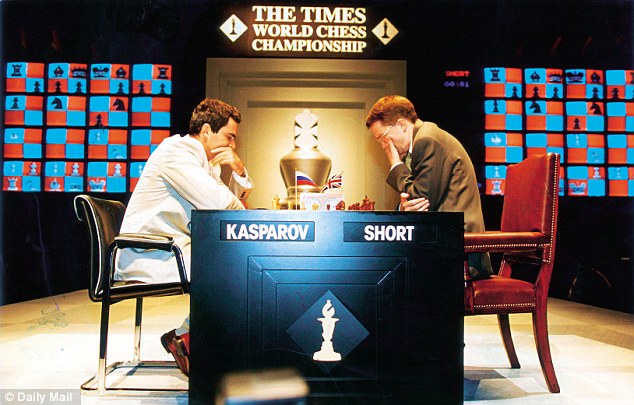 Kasparov-Short square off in 1993 match.
The Kasparov-Short in 1993 was epic for a number of reasons. The match signaled the official break from FIDE by these two national heroes. FIDE then stages a separate match between Anatoly Karpov and Jan Timman. Kasparov beat Short 12½-7½ while Karpov vanquished Timman, 12½-8½.
Decades later both players have remained in lockstep in their quest to unseat what they deem as negative elements inside of FIDE. Although Kasparov won the match quite convincingly, it was not before he had to unfurl the depth of his Sicilian preparation.
Short banged his head against Kasparov's Sicilian Najdorf sacrificing several pieces and even queens! The match was fantastic with swashbuckling chess and a spectator's dream. It is doubtful that they will recapture the magic of that match, but should be a brawl.
"The Battle of Legends"
St. Louis, Missouri, USA

Match Score

1

2

3

4

5

6

7

8

9

10

Score

Kasparov

½

1

0

1

1

1

1

1

1

1

Short

½

0

1

0

0

0

0

0

0

0

Official Site