Nakamura @ Millionaire Chess #2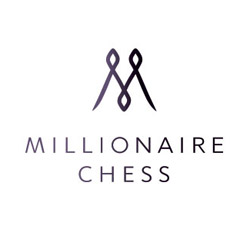 The second Millionaire Chess Open (MCO) will have at least two of the world's top ten players in the field as America's Hikaru Nakamura and Wesley So have registered for the marquee tournament. This comes as good news as So will defend his crown from last year's $100,000 winning. Nakamaura was not present for the inaugural event, but will certainly add a bit of intrigue to the tournament.
The first MCO set a record for the highest prize fund for an open tournament at $1,000,000. The tournament also had a number of novelties, but the idea of a deep prize fund attracted nearly 600 players. The result was an organizational success, but still with some improvements needed. This year the tournament has tweaked the format including a faster time control and a different distribution in the prize fund.
Amy Lee and Maurice Ashley present a triumphant
Wesley So with the winner's check.
Photo by Paul Truong.
GM Hikaru Nakamura (USA, 2776) will come with guns blazing.
Photo by CCSCSL.
What will be interesting is to see if other strong GMs will join the fray. If not, will we settle for a Nakamura-So showdown? The two played a "Death Match" at chess.com where Nakamura won convincingly. However, Wesley So is playing the best chess of his life and recently scored 8.5/13 at the Tata Steel Open pushing his elo to 2787.5 on the live list, a few points above Nakamura. Such a showdown will be a match made in paradise.
Perhaps it would be presumptuous to believe that Nakamura and So will waltz through to the final. As of today Wang Hao of China has been added as has Le Quang Liem with other GMs to come. Rest assured, there will be elite players to join in this historic event, but for now Nakamura and So are the headliners. The tournament will be held again in Las Vegas from October 8-12th. Should be a great event!