The Hip-Hop Chess Federation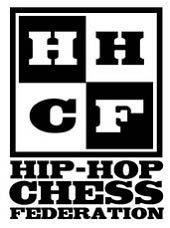 presents the
"Live the Game" HHCF Summer Camp
Open House June 2nd 3-6pm
37428 Centralmont Pl.
Fremont, CA 94536
1-888-588-4418
www.hiphopchessfederation.org
Full Details here!!
One Response to ""Live the Game" HHCF Summer Camp"
HHCF, the leader in chess fusion programs celebrates its 5th Year Anniversary by offering Live The Game summer camp programs to grades K-12th in the Greater Bay Area.

San Jose, CA (PRWEB) May 25, 2012

Parents and students alike have already started signing up for the Bay Area's most innovative camp program that awakens a child's creative side and also stimulates their brain to keep them school ready. The Hip-Hop Chess Federation (HHCF), is celebrating its 5th year by expanding its after school and spring break youth programs to a full Live The Game summer camp program hosted in Fremont, California. HHCF is hosting an open house to explain their summer camp structure and core philosophies on June 2nd from 3-6 pm at 37428 Centralmont Pl, Fremont, CA 94538.

The popular HHCF camps feature week-long and half day programs open to grades K-12. The HHCF is best known for its fusion of music, chess and martial arts to promote unity, strategy and non-violence. Live The Game camps provide HHCF courses that are segmented by age and abilities. The program includes chess lessons to stimulate the mind, practical life strategy tactics, and fitness activities (such as Safety First Anti-Bullying workshops, Dodge Ball, poetry workshops etc.).

What makes the HHCF summer program more unique is that it will have feature guest speakers from the Music Industry, Legal Fields, Martial Arts, Education, Technology, and Chess Community. "We believe it is important to not only teach the youth about strategy and leadership, but introduce them to entrepreneurs and artists who can give them a realistic understanding of what it takes to be at the top" says founder Adisa Banjoko, "When we bring in experts from different fields, it motivates them to take their education, creativity and life strategy more seriously. This leads to stronger grades and a higher level of internal inspiration, self-confidence and focus."

Aside from camps in Fremont, the HHCF has hosted a variety of camps and events throughout the country. Most recently HHCF panelist Pablo Fuentes, CEO of Proven.com explained his strategy to get his MBA at Stanford, while rapper Mac Mall explained how seizing the moment on a chance meeting with Tupac Shakur led to Tupac directing his music video. One of HHCF's latest ventures included a joint project with the film Sherlock Holmes 2: A Game of Shadows, starring Robert Downey Jr., where HHCF high school students participated in a chess tournament and winners received prizes from film promoters.

For those interested in summer camps please visit http://www.hiphopchessfederation.org/camps. Participants can chose from half day or full day camps.

—

CONFIDENTIALITY NOTICE: This electronic message is intended to be viewed only by the individual or entity to which it is addressed. It may contain information that is privileged, confidential and exempt from disclosure under applicable law. Any dissemination, distribution or copying of this communication is strictly prohibited without our prior permission. If the reader of this message is not the intended recipient, or the employee or agent responsible for delivering the message to the intended recipient, or if you have received this communication in error, please notify us immediately by return e-mail and delete the original message and any copies of it from your computer system
Leave a Reply!