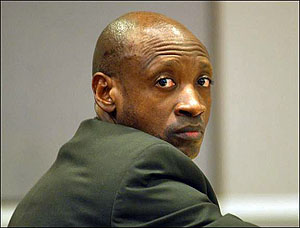 Severine Wamala was convicted of several counts of rape in a highly-charged case last year that rocked Lowell, Massachusetts. The case pitted students at Lowell High School against Severine Wamala, a former mathematics teacher and respected chess organizer. Wamala had three children who were standout chess players… the two oldest were ranked near the top of their age categories before they stopped playing competitive chess a year ago. Wamala had his youngest child with his estranged wife, Pamela.
In a case of twists and turns, one accusation was made by his own daughter while the two others recanted their statements. All three females are related. In an emotional case, the accuser level the rape and incest claims against Wamala who has denied the charges. Wamala has been in custody of the authority since September of 2007 and filed an appeal through his attorney Christopher Johnson. Their arguments will be hear this week.
Source: https://www.lowellsun.com/local/ci_11484810
2 Responses to "Court to hear Wamala Appeal"
I do not know whether or not Mr. Wamala is innocent or guilty of the allege claims. But I do know that fraud against Black Father's in America is rampant. As a USCF Expert, African American, born and raised in Chicago, I would have to say that it is time for brothers like us to seriously watch our backs.

When you get a chance you may want to review my story and sign my petition. But my horror story has been going on for almost 8 years. As far as marriage or kids, I am done and looking out completely for myself. There is simply no one protecting us and we are easy targets for paternity fraud as well as false allegations.

So Please Pray!

Daughters say Nashua officers coerced their testimony

By Lisa Redmond, lredmond@lowellsun.com
Updated: 09/15/2009 04:35:39 AM MDT CONCORD, N.H. — Two of Severine Wamala's daughters have filed a combined $151 million federal lawsuit against the Nashua police and the city of Nashua, alleging that police coerced them into accusing their father, a former Lowell High School Math Department chairman, of raping them. Theresa Wamala, 26, and Lwiza Wamala, 21, both of Lowell, filed individual lawsuits Sept. 9…
Leave a Reply!