Barack Obama wins U.S. Presidency!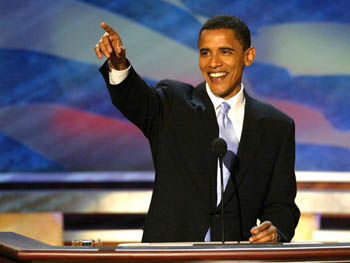 Illinois Senator Barack Obama has been elected the 44th President of the United States of America handily defeating Arizona Senator John McCain. In this historic event, it turns the page in another chapter of Black history. Having only been declared eligible to vote in 1964, this is a historic moment resonating throughout the African Diaspora. While there is jubilation and hope, many challenges are ahead. These challenges were seen during the campaign when hate-filled rhetoric and hyperbole dominated segments of the campaign.
Despite much of the negativity, Obama ran a well-oiled campaign and raised an unprecedented amount of campaign money fueled by an online engine that included YouTube, Facebook, MySpace and countless blogs. What is interesting is that the campaign run by the Obama team resembled a chess game that was efficient, focused and powerful. The Senator from Illinois presented himself as a steady tactician and master strategist during the 21-month campaign. In one of the televised debates, Senator McCain reasoned that Obama didn't know the difference between strategy and tactics. He was clearly wrong.
It is no surprise that Obama has supported chess initiatives and recently mentioned the success of the Harlem Children's Zone. He may be the first President who may have spoken openly about the merits of chess. If this is any indication of the support chess will receive by the Obama administration, then the United States Chess Federation needs to leverage this support into tangible programs to promote chess and education.
Congratulations Barack Obama!
Senator Barack Obama on the Harlem Children's Zone