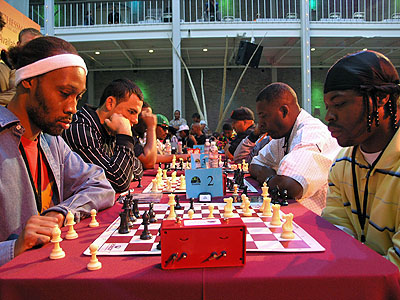 Adisa Banjoko told me that the media has taken a keen interest in his movement. BET will be dropping a report soon on the event and his All-Queens Invitational hopes to be even bigger. Media coverage of the October 13th event is still filtering out to the public, but Banjoko told me that he will be careful in how he positions the organization for future growth. Below is yet another video released… nice music track!
[youtube]https://www.youtube.com/watch?v=LEa8aOZYcTY[/youtube]
2 Responses to "Another HHCF Video"
Great video! Thanks for posting it.

on 03 Nov 2007 at 1:32 pm

2

dreday3000

Wow, RZA won. Talented guy. Cool vid.
Leave a Reply!