James Canty chats with The Chess Drum
James Canty III entered the fraternity of chess streamers during the pandemic and has not looked back since. He also has entered the world of chess commentary including the recent World Chess Championship. During Memorial Day weekend, The Chess Drum caught up with the social media star and he granted an interview updating the chess audience on his background and activities. It had been 16 years since he had spoken to The Chess Drum audience and a lot has changed.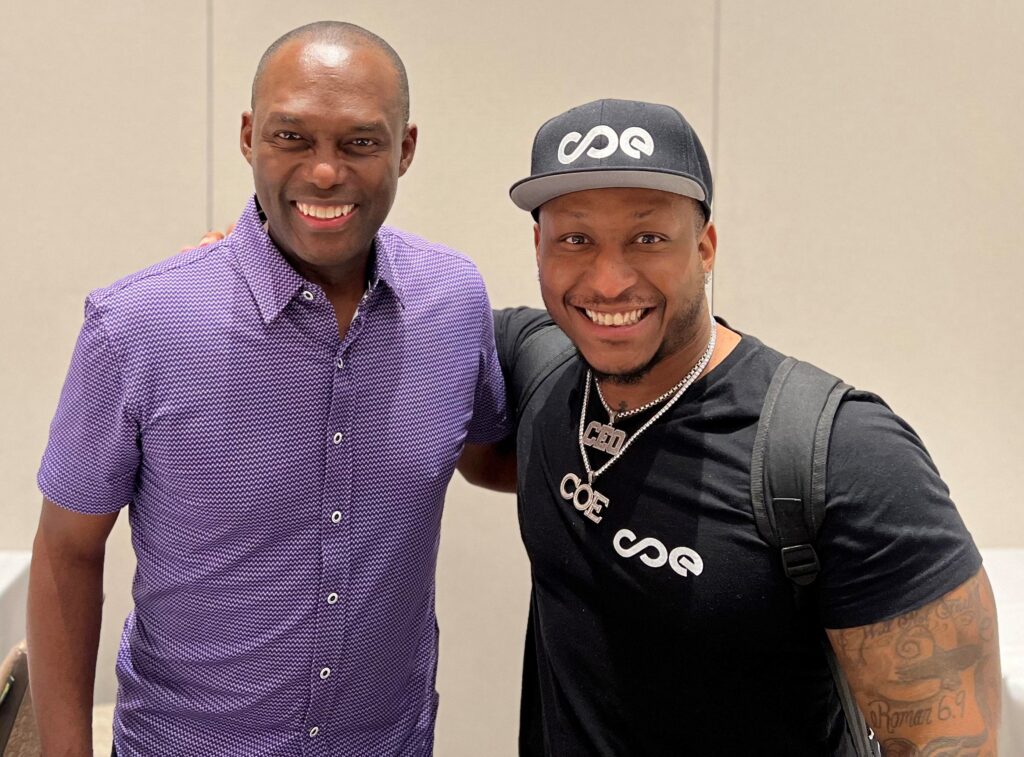 Daaim Shabazz & FM James Canty III
Photo by Nathan Kelly

Last year Canty was conferred as a FIDE Master, he is still competing in the tournament circuit and lists the Charlotte Chess Center as one of his favorite playing venues. He missed an IM norm at the U.S. Masters by 1/2-point and hopes that his high profile will provide him with opportunities at more norm events. He still maintains chess ambitions and is positive that his streaming and commentary duties have helped his chess. During his half-hour interview Canty talks about what is next in his chess journey.

Unfortunately, the end of the interview was lost but it ended by discussing how Black chess talent can be nurtured, but also how this segment can become more engaged. It was an interesting discussion with one of the most popular chess streamers in the world!
Video by Daaim Shabazz/The Chess Drum