Jaden Shaw tops 2023 Jamaica Championship!



Jaden Shaw won the Jamaican National Championship with a blistering 10/11 ushering in a new era of Jamaican talent. Much of the field is coached by local masters and titled players and perhaps one out of the field will become the first Jamaican Grandmaster. Currently the under-20 champion, Shaw beat out other upstarts including an overachieving Darren McKennis and FM Shreyas Smith, the defending national champion.
Exciting Battle McKennis-Smith!
Video by Andrew Mellace
While still in his teens, Shaw would be one of the GM candidates as he continues to carve out a place in Jamaican history. Last year, The Wolmers Boys student made the Olympiad team and created a sensation, not only by what he did on the board but by what happened off the board.
When his GM opponent Meelis Kanep fell ill in a complicated position, Shaw decided to accept a draw as the result rather than claim a win due to abandonment. This gesture won him the "Fair Play" award for outstanding sportsmanship.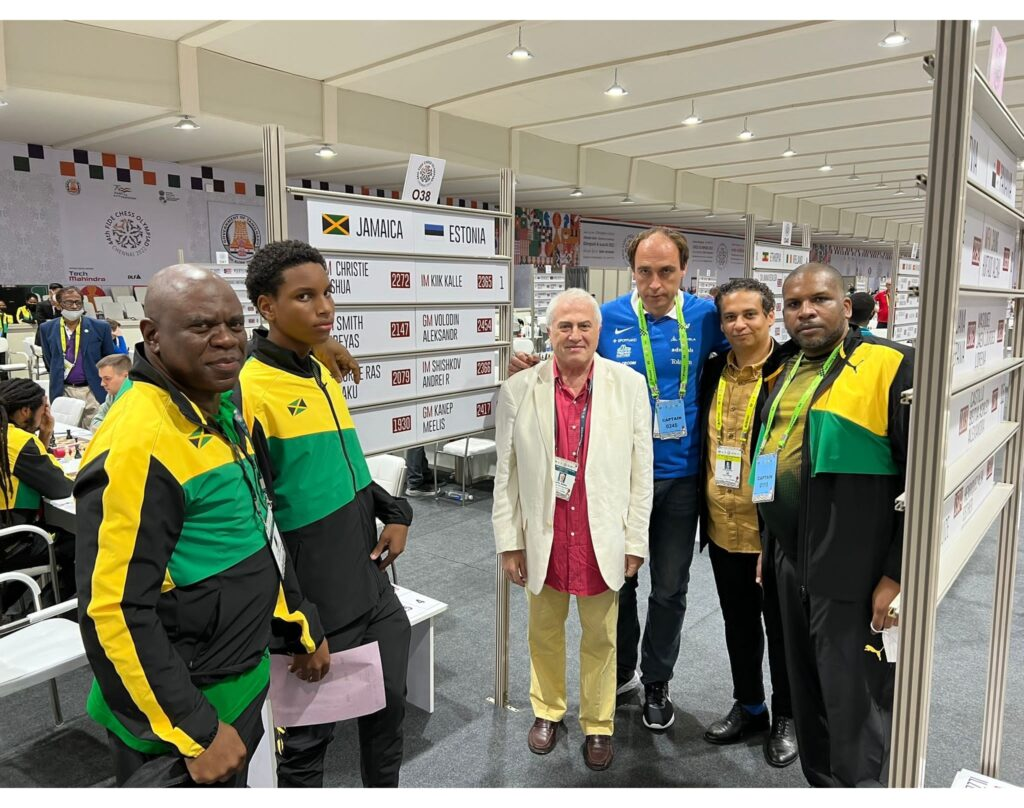 Jamaicans and Estonians immortalize a moment of humanity and good sportsmanship
Photo by Jamaica Chess Federation
Shaw receives the "Svetozar Gligoric Fair Play Award"
at the closing ceremony of the Chess Olympiad in Chennai.
Photo by ChessBase India
Raehanna's star shines!
In the women's section, Raehanna Brown (under-20 girl's champion) took the Absolute title in a field of new faces. There is clearly a move toward developing young talent. Brown scored 8/8 in the under-20 and continued her dominance with a perfect 7/7. Brown is under the tutelage of Deborah Richards-Porter, a 10-time Jamaican women's champion. She hopes to follow in her footsteps and carry the Jamaican baton. If she wins 10 more titles she can tell a certain Rihanna to spell the name correctly.
Raehanna Brown impressive interview from 2020