All Roads to Atlanta for HBCU Chess Classic!
The HBCU Chess Classic will kick off on April 22nd featuring several schools including Morehouse, Spelman, Clark Atlanta, Howard, Hampton, North Carolina A&T, Florida A&M, and host Morris Brown. This tournament will be a five-round, rated, Swiss tournament with both individual and team prizes.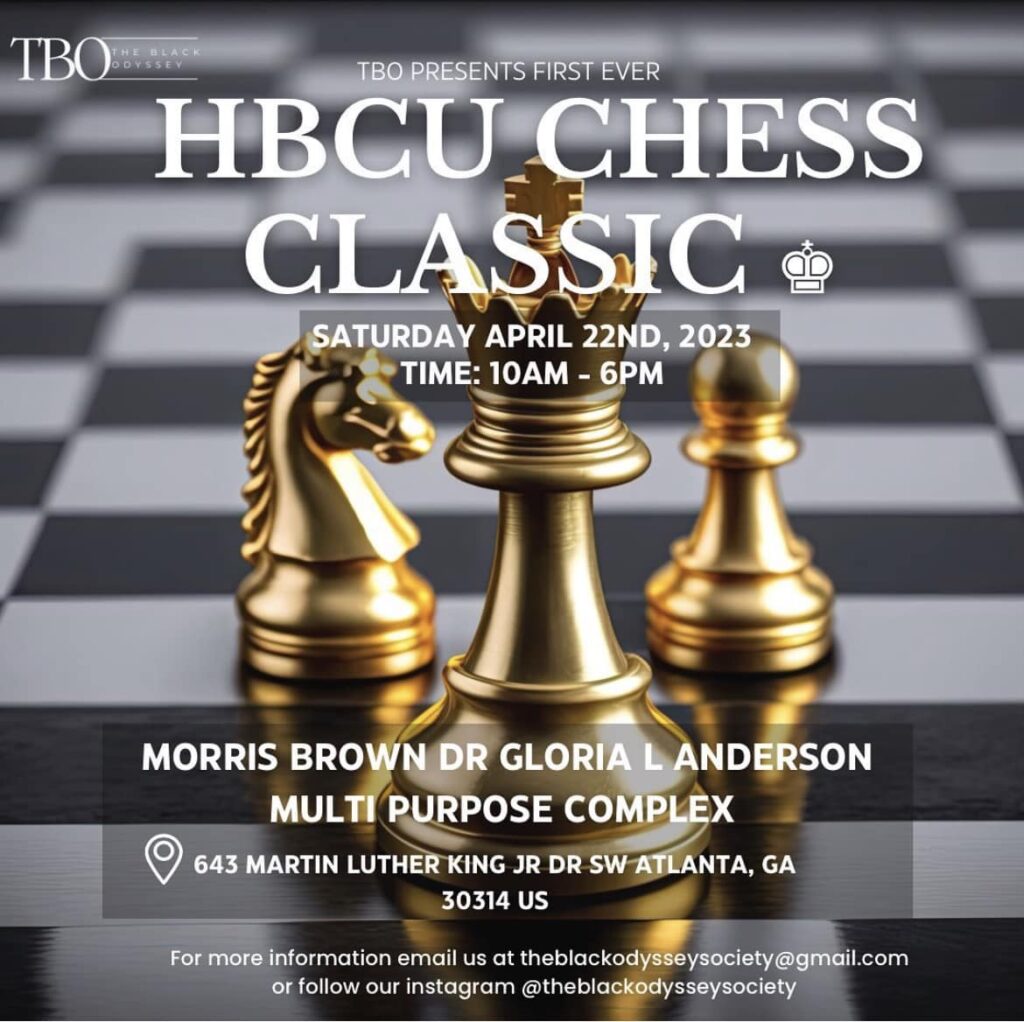 This initiative is designed to build a chess community within one of the most important groups of institutions with the African Diaspora. According to The Black Odyssey (TBO),
"TBO aims to bridge the heavily wedged gap between chess and the Black community and increase critical thinking and problem-solving skills through chess play."

~The Black Odyssey website
According to the TBO event website, "the 2023 HBCU Chess Classic  is a 5-round Swiss combining individual and team play."
Tournament Details
Time Control: G/25 with a 5-second increment
USCF Rated
Each team may consist of up to five players.
Only the top four scores will be used to determine team prizes.
A team may have less than 4 players and still compete for the team prize.
Full rulebook: HBCU Chess Classic Rulebook
Ratings: Team average ratings are based on individual ratings taken as of January 2023
Players must complete a student eligibility form and submit rosters by April 18th. It requires signatures from the registrar to show that the student is duly enrolled.
Awards
Team & Individual Tie-breaks will be used as specified in the Rules.
Team Prizes (Trophies/Plaques)
 Trophies to top 3 schools
Individual Prizes
Trophies to top 3 individuals by score
 Medals to 4th and 5th place.