Richard Kennedy wins Capital City Open III
The Capital City Open III proved that chess is regaining its footing behind the initiative of Rickards High School student, Jacob Sperber. The third Tallahassee tournament since December has seen an increase in participation in each event.
Sperber, who directs and plays, is inching toward the 2000 rating mark which is impressive when given his 1700 rating less than a year ago. However, he is thriving in his triple duty as a tournament organizer, director and player! Tallahassee is certainly benefiting from his multiple talents, but as he approaches National Master, others will need to direct local tournaments so he can focus on playing.
On April 8th, the Capital City Chess Club moved to a more spacious location at Leroy Collins Public Library in downtown Tallahassee. Surpassing the 31 players in Capital City Open II, this edition drew 34 players and ten players in the Open section. Top seed and winner of CCO II, Steven Lenhert (2094) had a rough time losing to both Sperber and Vivan Prakash Mulay (1719).
Vivan Prakash Mulay is rising fast!
Photo by Daaim Shabazz/The Chess Drum
This left the door open for second-seed Richard Kennedy (1997) who started with three wins and last round draw with Sperber. Kennedy gets back over 2000 with the tournament win. Liang Zhou and Vivan came in 2nd-3rd with 3/4. Vivan has been playing at Black Dog Cafe every Saturday and his improvement has been rapid. Since last year, he has gained 500 rating points.
Former Tallahassee resident and Florida State University alumni Colby "Rocco" Ferraro drove up from Tampa to compete. He seemed to be pleased with the event in his old stomping grounds but told The Chess Drum he enjoys being able to play stronger competition in the Bay area. Shaun Blevins came from the Pensacola area after hosting the Blackwater Championship the previous week. That tournament attracted 14 players including Life Master A.J. Goldsby. However, he was upset by Sperber who won the event with 4/4 and a whopping 60 rating points.
Tournament organizer Jacob Sperber doing triple duty.
Photo by Daaim Shabazz/The Chess Drum
In the under-1400, there were 12 players with Florida A&M University student Caleb Parker winning 1st with 3/4. Parker has been making attempts to rejuvenate the FAMU Chess Club. He is also supportive of an initiative of bringing chess to more Historically-Black Colleges and Universities (HBCUs). The computer science student will take this momentum to participate in the HBCU Classic at Morehouse College. In the under-1000 section, Jacob Taylor got the only perfect score in the tournament scoring 4/4 in the 12-player section.
Tournament Director Jacob Sperber with section winners of Capital City Open III.
Richard Kennedy (Open), Caleb Parker (under-1400), and Jacob Taylor (under-1000)
Photo by Claudia Sperber
The Capital City Chess Club is hopeful of having a larger venue with perhaps players from other Florida cities and neighboring states. It's been several years since Tallahassee had a consistent activity. There are other strong players in the area and there is certainly a market for tournaments with longer time controls. Nevertheless, the Capital City Chess Club has put on three successful events and perhaps it is the beginning of a sustained effort.
Selected Photos (Capital City Open III)
Photos by Daaim Shabazz/The Chess Drum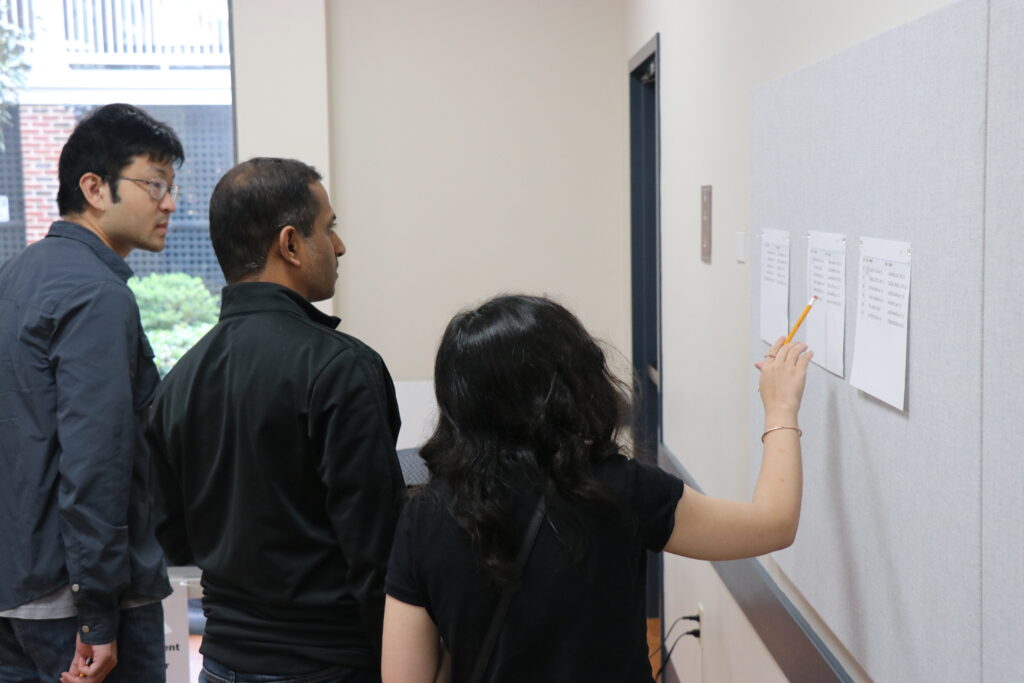 Results: https://www.uschess.org/msa/XtblMain.php?202304081842.0-14982245
All Photos (The Chess Drum): https://photos.app.goo.gl/eU846cdG4yAzeypH8