2022 Chess Olympiad: Round #4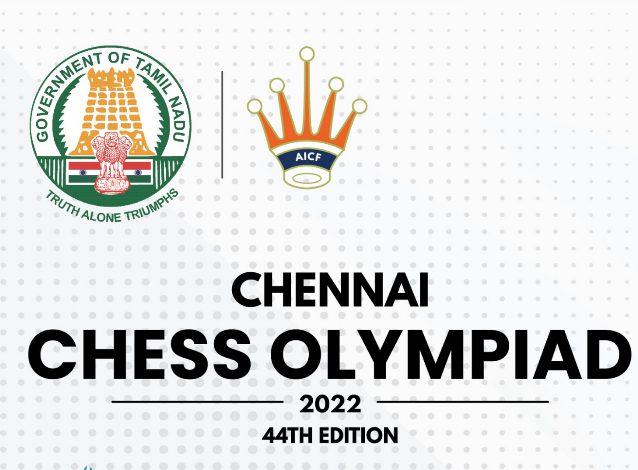 2022 Chess Olympiad: Round #4
Monday, 1 August 2022
Today was an interesting day. We had some upsets in Round #4… both individual and team. One result that had the chess world buzzing was Nodirbek Abdusattarov's win over Fabiano Caruana. The 17-year-old Uzbek prodigy turned heads after beating Magnus Carlsen in an epic blitz game that had over 12 million views. Abdusattarov is the head of a team whose average is just 20 years old.
UZBEKISTAN
Seated: Jakhongir Vakhidov
Standing (L-R): Nodirbek Yakubboev, Nodirbek Abdusattarov, Javokhir Sindarov
Photo by Stev Bonhage

U.S. sluggish so far
Caruana-Abdusattarov was an interesting game that demonstrates how tough it is to play against players at the top. Players of this caliber constantly create intricate problems for you to solve so the pressure is always great. In Caruana's case, his preparation is legendary and he is quite a resourceful player. In this game, he opted for the London System which was met actively by Abdusattarov. After move 12, it looked like someone emptied chess pieces on a board.
There was a lot of piece play and thus, trades came quickly. With only a queen and rook apiece, long pattern recognition was crucial. Caruana had played h4, h5 to take the cover off the king. This plan didn't work out as black effectively defended the exposed king.
Notes by ChessBase.com
Levon Aronian won his second game in a row and the two other boards were drawn. The U.S. has not been able to get a rhythm. Generally, in Olympiad competitions, team cohesion and spirit are important. With two new players in Aronian and Leinier Dominguez, it may take some time to develop team spirit for players who are used to competing against other. Nevertheless, Caruana seems a bit off-form on top board (1/3) and that should be of some concern. So far Wesley So has shown that he can get wins on demand.
The U.S. will need to start piling up big scores with only 47 board points. Sam Shankland has scored big for the Americans in past Olympiads. He was fortunate not to lose against Jakhongir Vakhidov, but he will be needed once again in Chennai. Photo by Stev Bonhage.
India-France played to a quick but tough draw keeping in the top ten. Spain toppled India 3. Poland and Azerbaijan were held by Romanian and Turkey, respectively. Azerbaijan surely misses Teimour Radjabov. Netherlands was upset by Israel as veteran Ilya Smirin scored a win for the margin of victory. India 2 continued their march and gave up their first points of the tournament with two draws on the lower boards. They lead the tournament with 4/4 and 62 board points.
Epic African Battle at Olympiad!
Zambia's IM Richmond Phiri scored a crushing win against Egypt.
Photo by Madelene Belinki
Lastly, the African continent is stirring after Zambia scored a 2.5-1.5 victory over the top-seeded African country, Egypt. It was a bitter loss for Egypt which had to endure the emergency of their captain Amro Farag who had to be rushed to the hospital after a health crisis. Egypt lost tragically to Armenia after drawing a game they should win and losing a game they should draw. Their struggles continued as Zambia showed their win over Denmark wasn't a fluke. IM Richmond Phiri crushed GM Abdelrahman Hesham, who was out of sorts.
Notes by ChessBase.com
Women's Section: Azerbaijan, Poland and Ukraine are top three
The women's section just got a bit more unpredictable. There are eight teams with perfect scores. Azerbaijan has bolted out front with three dominant victories including a 3-1 win over Israel in round four. Poland is in second position and have not lost a single game. Alina Kashlinskaya is adjusting to her new team, but will get a stiff test in the next round against Romania.
POLAND
Seated: GM Monika Socko
Standing: WIM Oliwia Kiolbasa, IM Alina Kashlinskaya, WFM Rudzinska Michalina
Photo by Stev Bonhage
India 1 and 2 teams are still undefeated, but India 3 suffered their first defeat against powerhouse Georgia. Most of the top 20 teams are playing at or above their standard. Cuba has quietly creeped up into the top ten with a very experienced team and their national champion Yaniela Forgas on 4/4 and 2699 TPR.
WIM Yaniela Forgas
2022 Cuban National Women's Champion
Photo by ChessBase
Top five boards for round five will be interesting as medal contenders start to play each other.
France-India 1
Ukraine-Azerbaijan
India 2 – Georgia
Poland-Romania
Kazakhstan-Cuba
Full Broadcast (05:53:32)
Video by FIDE