African nations at Chennai Olympiad!
African nations traveling to the 2022 Chess Olympiad have traditionally been up to the mark in colorful outfits. This Olympiad will feature a "best dressed" contest. It's a very interesting, but perhaps tricky idea to compare cultural expressions, but one thing for sure is that African nations will be a photographer's dream. With bold prints and colorful hairstyles, it is something that African (and Caribbean) nations have popularized at the Olympiad. Following is a photo montage of African teams at various points on the journey to Chennai, starting at home.
Heading to Chennai
GHANA
Photo courtesy of Ghanaian Chess Federation
NIGERIA
Photo courtesy of Babatunde Ogunsiku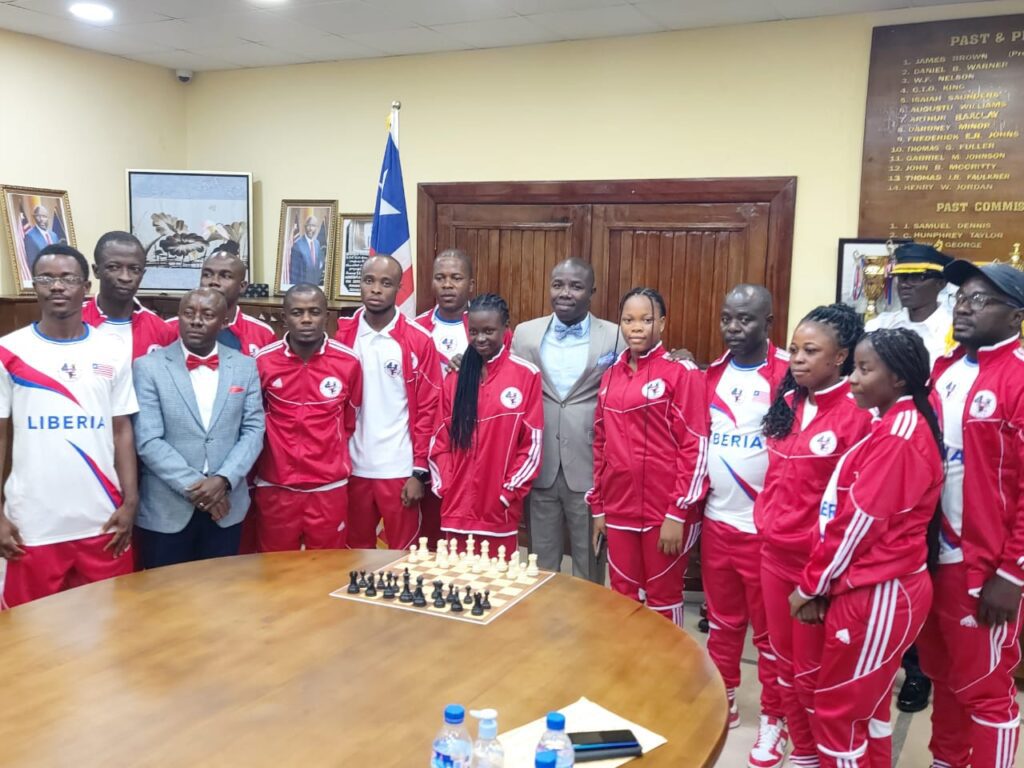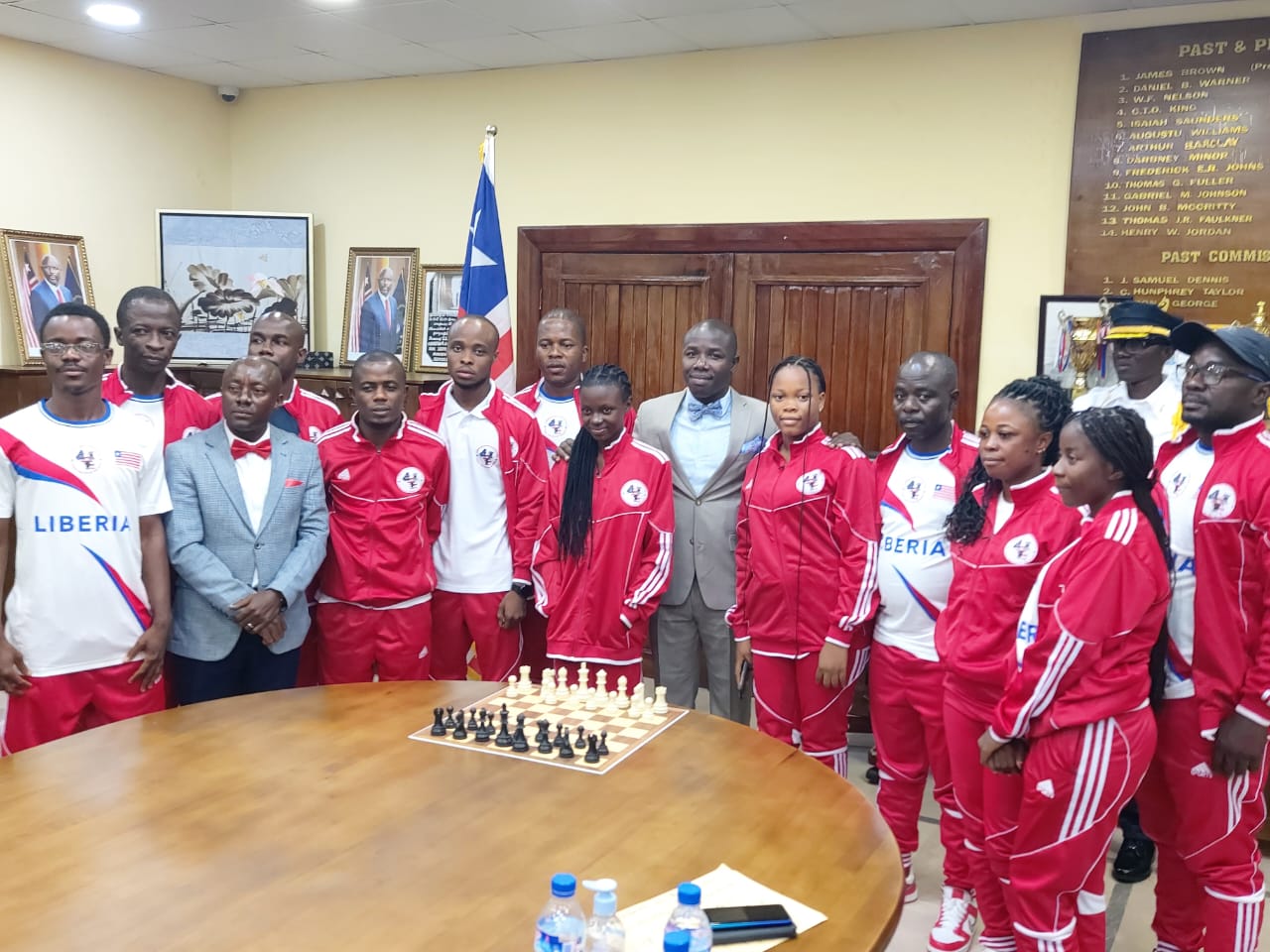 LIBERIA
Photo courtesy of Liberian Chess Federation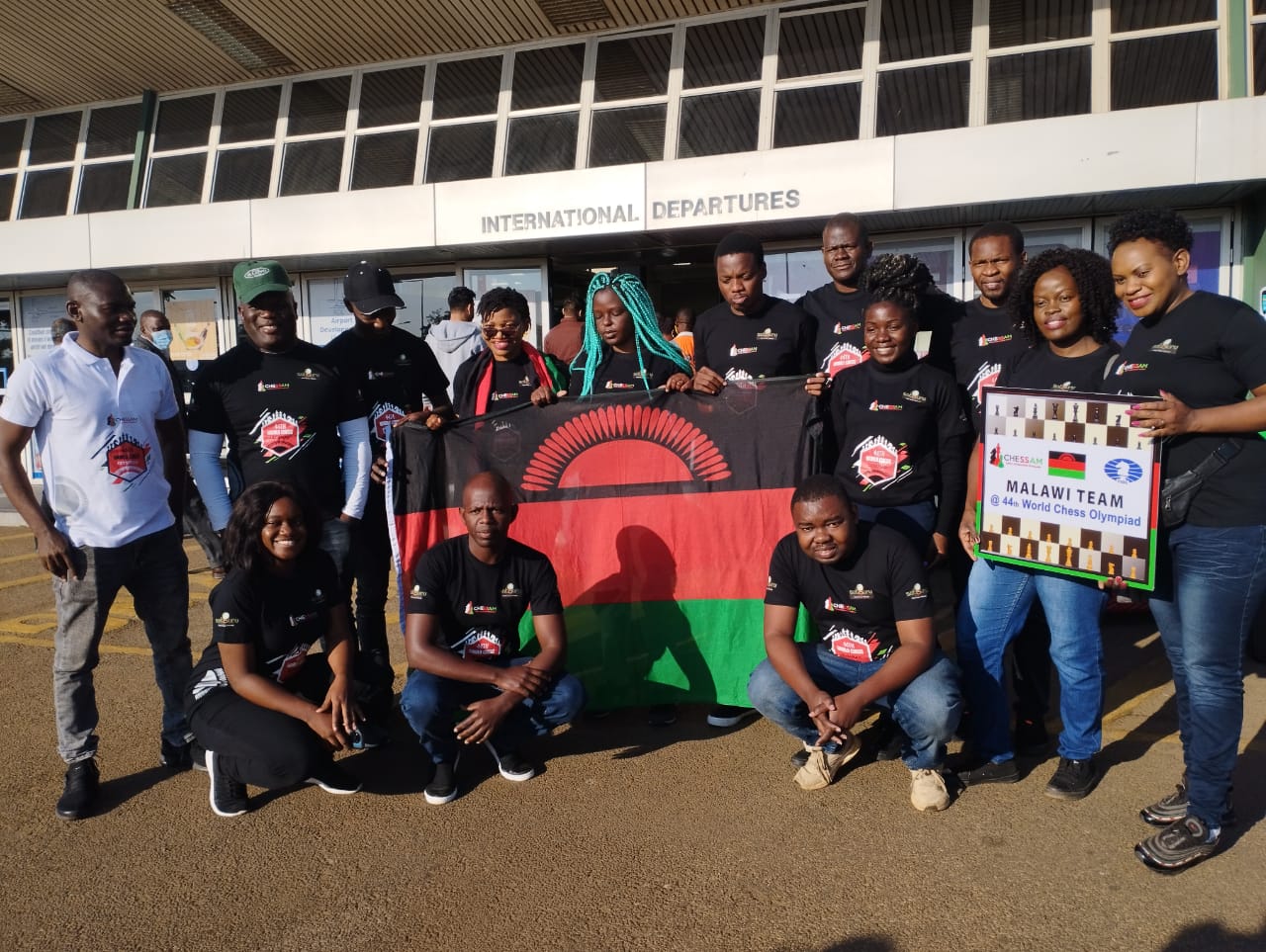 MALAWI
Photo courtesy of Malawi Chess Federation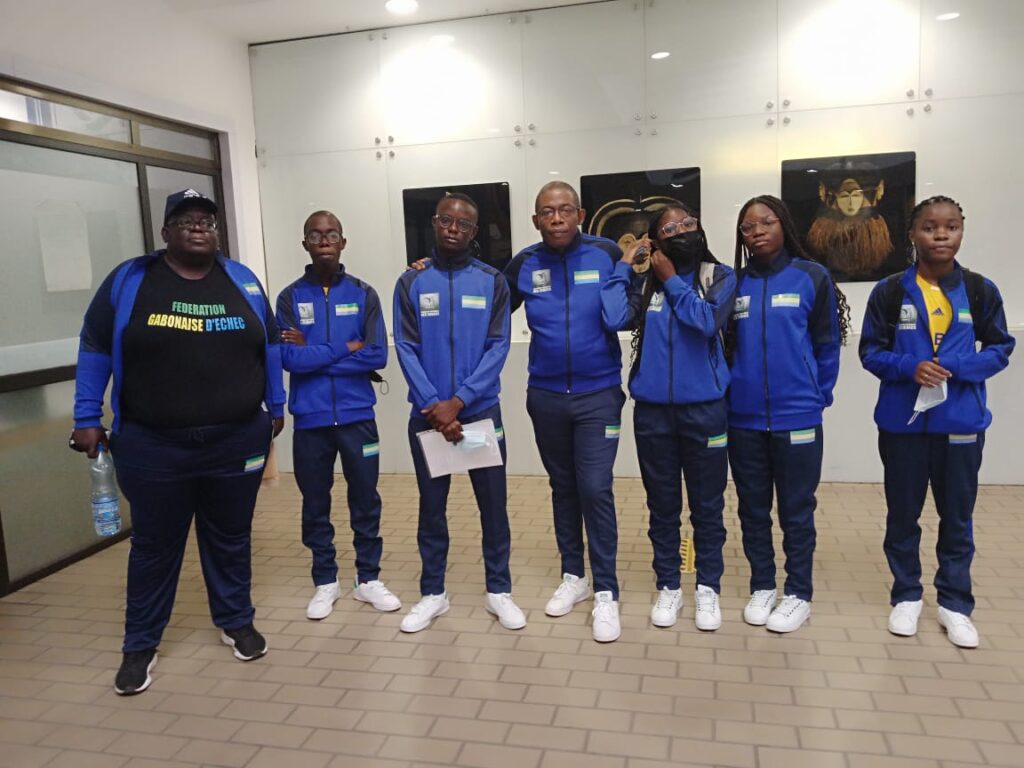 GABON
Photo courtesy of Federation Gabonaise d'Echecs
ALGERIA
Photo of Algerian Chess Federation
One of the most exciting experiences in going to an Olympiad is touching down in the country for the very first time and seeing all of the various delegations in the airport with colorful attire, all traveling thousands of miles for a purpose. As your ride through the host city, you see all of the billboards and chess motifs to convey a festive spirit. Chennai is the fastest-growing chess power in the world and home to one of the greatest chess players in history.
We welcome Team Cameroon ?? to India for the 44th FIDE #ChessOlympiad ?

Namaste, Welcome to ?? ?#India4ChessOlympiad #ChessChennai2022 @PMOIndia @ianuragthakur @NisithPramanik @YASMinistry @FIDE_chess @aicfchess @DDNewslive @pibchennai @hciyaounde pic.twitter.com/xlRMmWKSBG

— SAI Media (@Media_SAI) July 26, 2022
Togo has made it to Chennai!
Photo courtesy of Federation Togolaise des Echecs
Djibouti is also here!
Photo courtesy of Djbouti Chess Federation
Styling at the Opening Ceremonies
With the Opening Ceremonies last night, many teams have started their first games today and hope to make an impression on the world's largest stage. For Africa, it is a great opportunity to play top-flight competition, enjoyed the camaraderie, and also be inspired by a once-in-a-lifetime experience. With all the challenges that Africa has in securing resources for the Olympiad, it is indeed a special moment for every player traveling to represent their colors.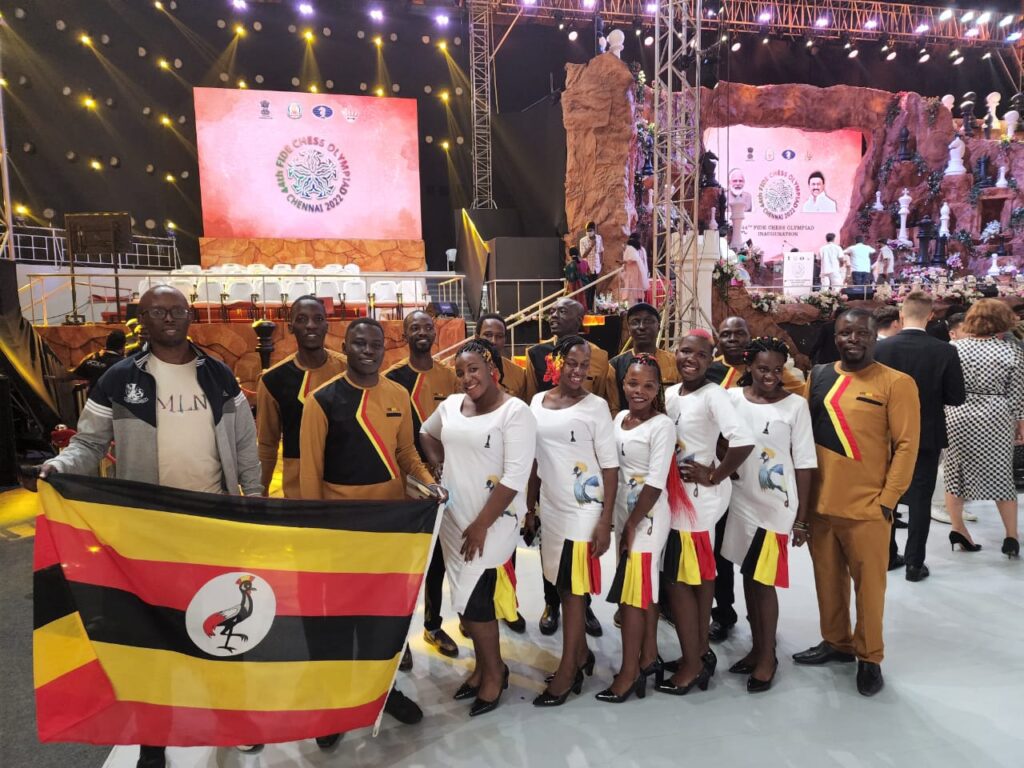 Ugandan teams looking very smart in their national colors!
Photo courtesy of Ugandan Chess Federation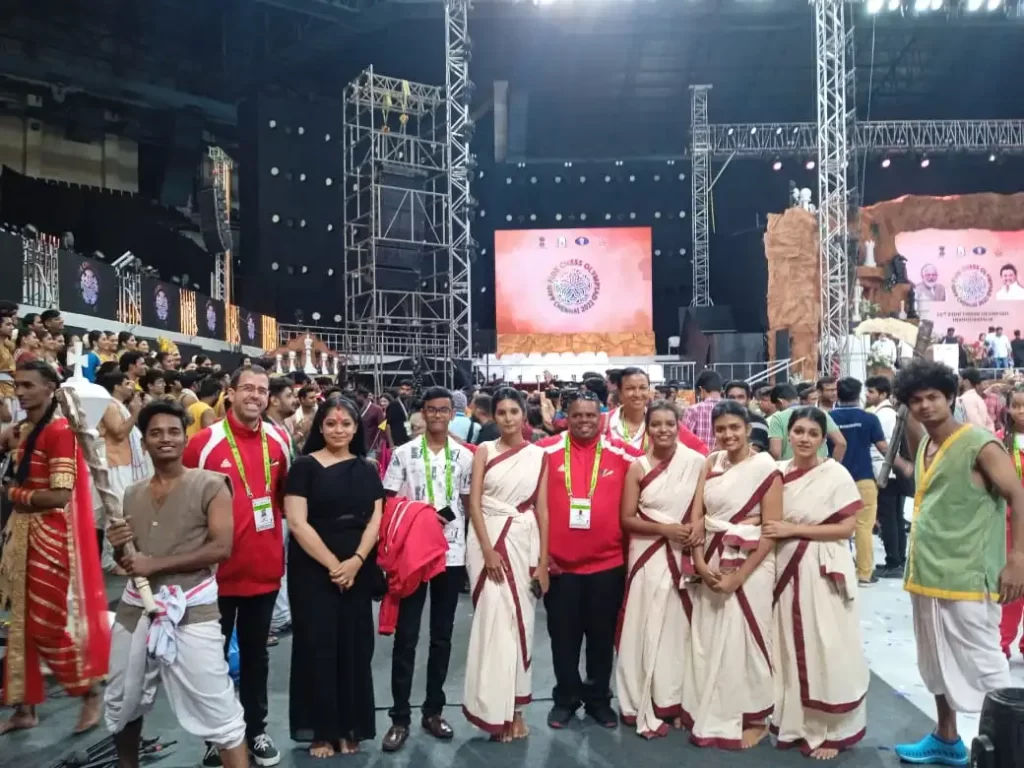 Seychelles certainly made an impression.
Photo courtesy of Seychelles Chess Federation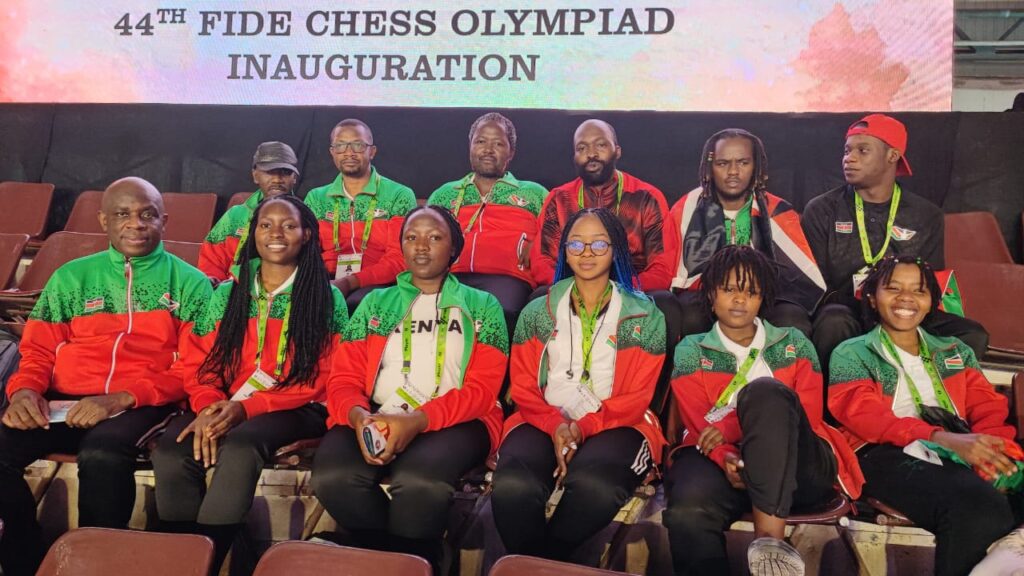 Kenya is ready to take care of business in Chennai.
Photo courtesy of Kenyan Chess Federation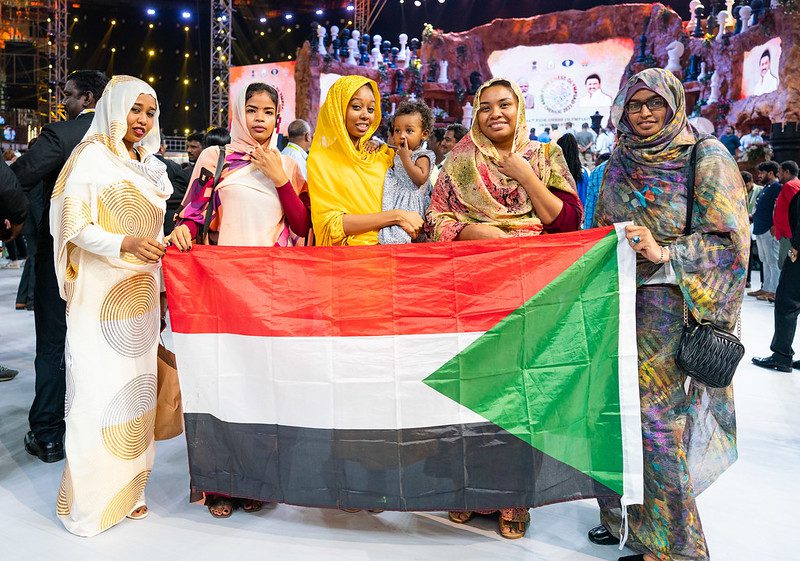 Stunning Sudanese outfits, but what wins the prize is the daughter of Marwa Jadalla!
Photo by Lennart Ootes
This being an election year, there will be a lot of lobbying both for the Presidential and the continental elections. These elections are usually heavily-contested, but let's hope they are also conducted with the highest standards of civility. Africa has some big decisions to make for the future of the continent. There are 50 member federations out of 54 African nations. Some are new to FIDE and some are here for the first time. Some have brand new administrations. Regardless of the situation, this is an important Olympiad and could set the tone for chess growth on the African continent for the next 20 years.

Let the Olympiad Games Begin!
Today was the first round and already, African nations are front and center of the camera lens of official photographers. Following are some of the beautiful shots by Mark Livschitz.
Angola always makes a fashion statement! Beautiful!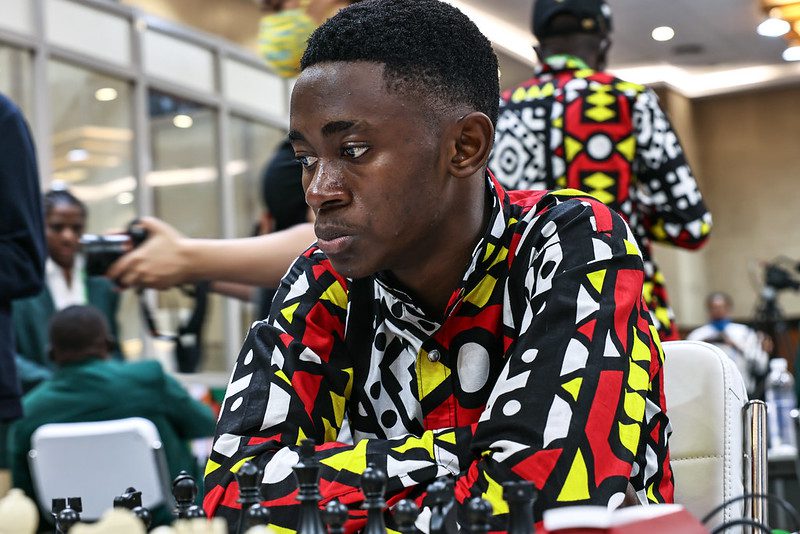 FM Domingos Junior
Burundi taking in the overwhelming sights.
Madasgascar in action!
Uganda continues to charm with the hairstyles and the beautiful smiles.
How can you want to beat someone with this smile?
IM Rodwell Makoto of Zimbabwe
FM Bomo Kigigha of Nigeria
Kenya's Issac Mukoko
…and Mozambique!
All photos in the section by Mark Livschitz
Looking Forward
The Chess Drum has been covering the Olympiad since Bled 2002. Much has changed including the names of the players. Many of the veterans have made way for the younger generation, while players like IM Watu Kobese is in his 12th Olympiad. Many young stars are emerging like Nigerian International Master Issac Okeke, playing top board.
Many former players are now captains or delegates paving the way for the future. If nothing else, African nations can be inspired by the Indian chess boom and perhaps take some aspects of its success home. Viswanathan Anand has visited Africa several times to encourage the continent. Now Africans are in his home city and they can verify the results for themselves. Let's hope African nations are in line for the next wave of talent.
(Note: Also follow African Olympiad coverage at Kenya Chess Masala and Africa Chess Media)