Togolese Chess on fire at Rapid/Blitz!
Togo is a country of some eight million with a growing chess-playing segment. With its Founder and President on hand to welcome the players and guests, the Togo Chess Federation also had Dr. Lieutenant-Colonel Lidi Bessi-Kama bless the event. FIDE Presidential candidate Noel Enyonam Fumey was also in the building and welcomed the participants to the historic event. Africa Chess Media (ACM) Babatunde Ogunsiku traveled from Nigeria to cover the event.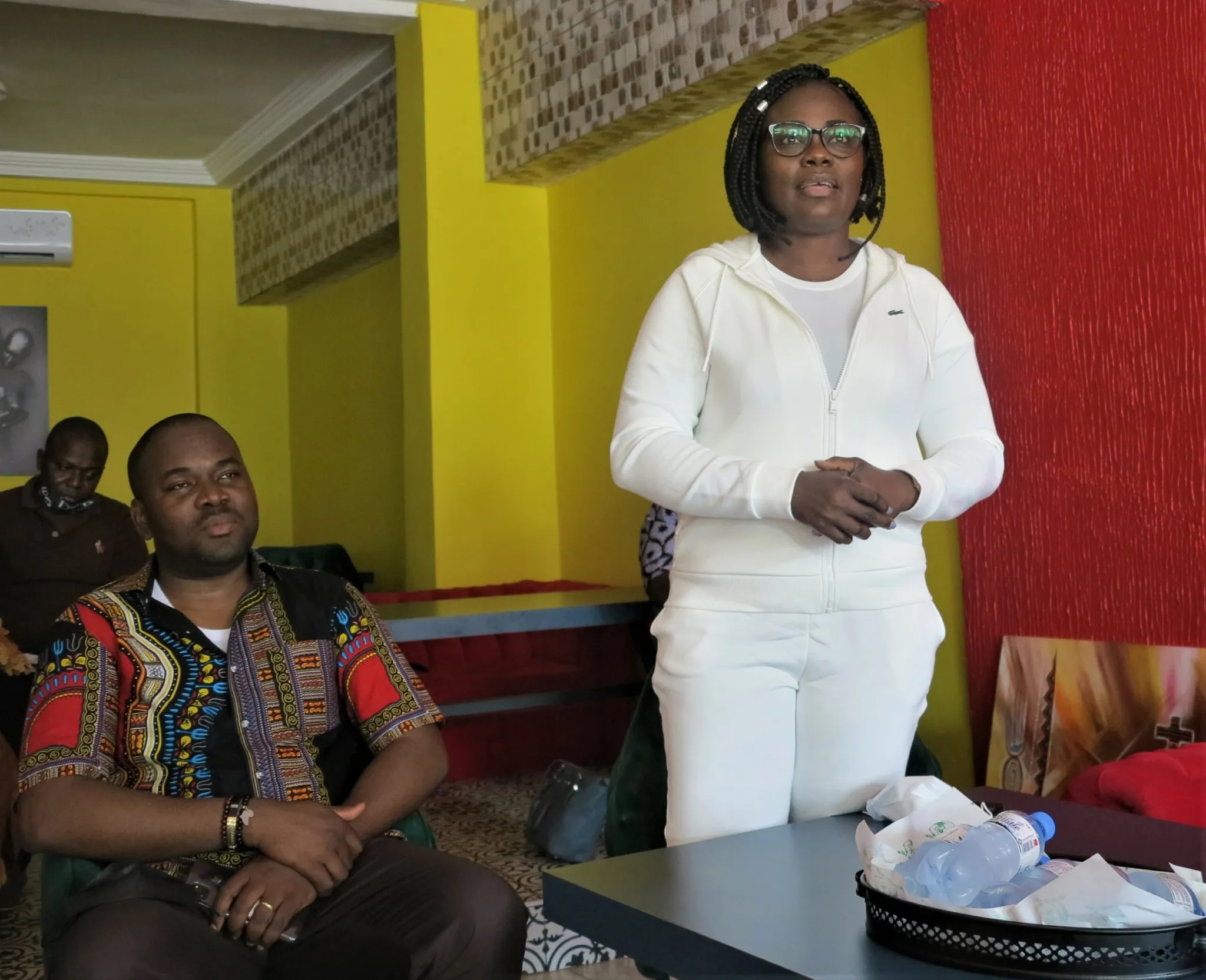 Lidi-Bessa Kama, Ministry of Sports at Opening Ceremonies

Abby-Edah Ndjelle, President of Togo Chess Federation
Photos Babatunde Ogunsiku
The tournament venue was held at the Hot Chicken Restaurant in the capital of Lome. The Rapid and Blitz followed the National Championship which was won by Ballebako Kokou Difendramakada with a dominating 7.5/9. He along with 2nd (Amega-Dzaka Komi Nukunu) and 3rd place (Egbe Kossi Thierry) finishers with would be in the running in both tournaments.
Ballebako vs. Nunuku in the Rapid segment!
Photo Babatunde Ogunsiku
The hotly-contested tournament required a sizzling performance by Nukunu to stand at the top of the charts. As it were, all three would make a push, but it would be Nukunu taking the rapid tournament with a key win over Ballebako, ending on 8.5/9. Amewounou Komlan Kouessan finished in the second position with 7.5/9 and Ballebako finished third. In the blitz competition, it would be Nukunu once again with another dominant performance, giving up only a singular loss for 8/9. Botsoe Koffi, General Treasurer of Togo Chess Federation, ended in second on 7.5/9 (beating Nukunu) and Egbe Kossi Thierry finished with 7/9.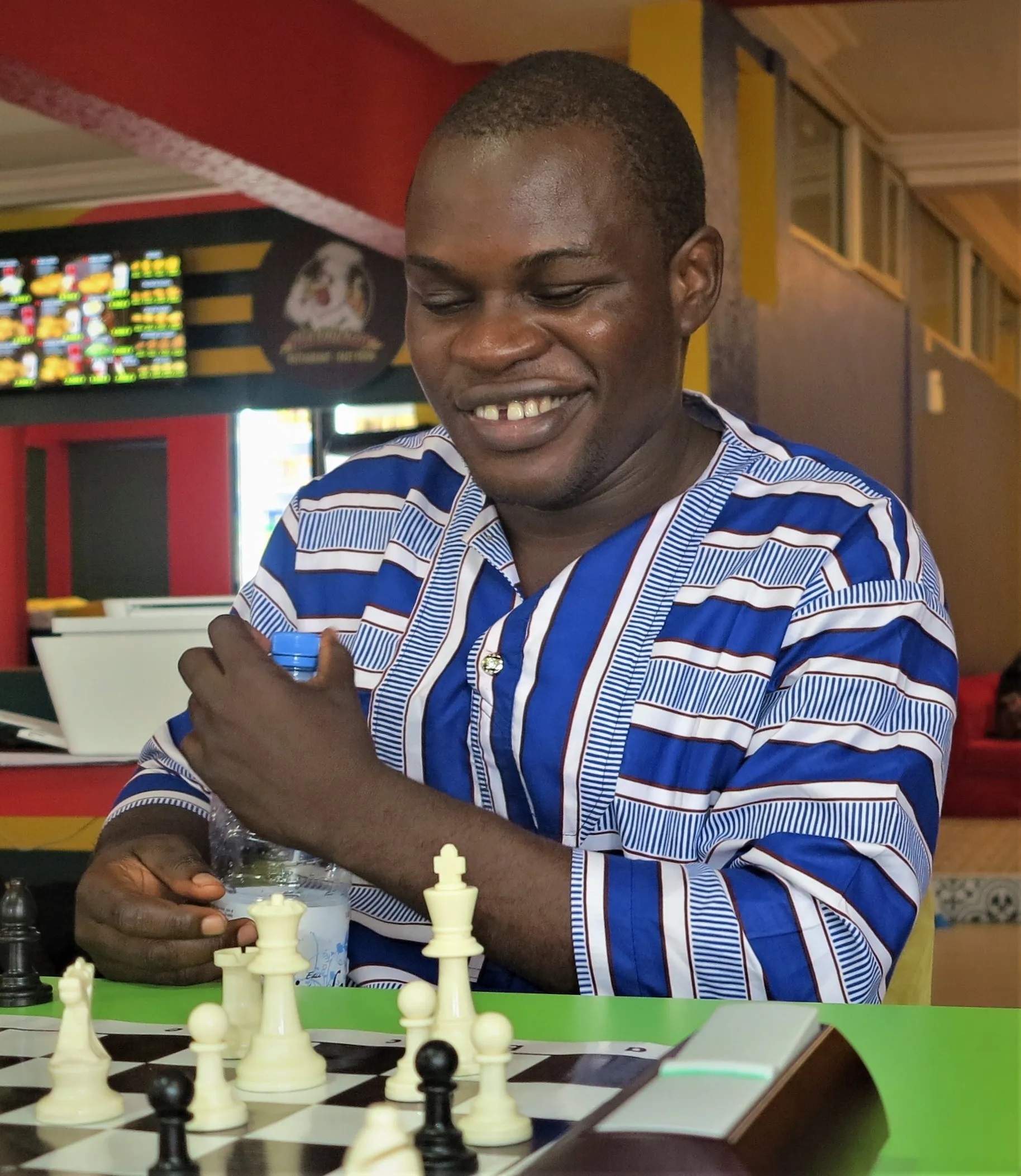 Big smile from the double winner, Amega-Dzaka Komi Nukunu!
Photo Babatunde Ogunsiku
ACM very colorful photos of the event and captured the excitement, providing the event with needed exposure. Other developments were Fumey's appeal to the Togelese community to support his campaign.
Rapid/Blitz (Africa Chess Media)
https://africachessmedia.com/2022/06/06/togo-national-rapid-and-blitz-open-chess-championship/

National Championship (Kenya Chess Masala)
https://kenyachessmasala.com/2021/10/ballebako-kokou-togo-chess.html