Black History Month 2022-Day 24: Frank Street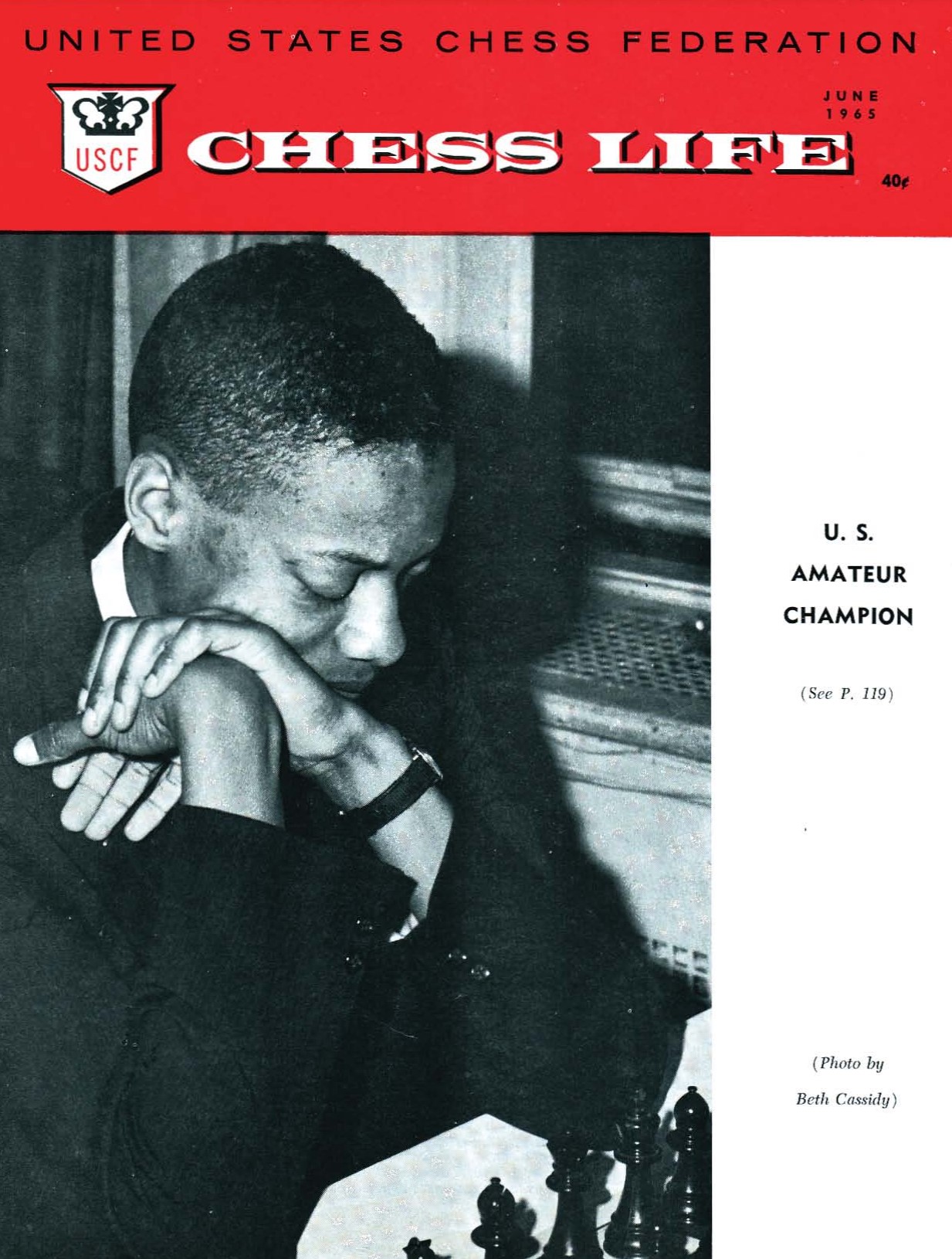 Frank Street became a National Master in June 1965 and in the same year, graced the cover of Chess life magazine. As a 20-year old Street had just won the U.S. Amateur Championship and would go on to win the club champion of the Washington Chess Divan, defeating fellow master, Kenneth Clayton. Street also famously competed in 1976 Lone Pine, the prestigious tournament that attracted World Champions, strong international players and top American talent.
Street talked about the differences between chess tournaments of today versus yesteryear. He stated that tournaments today have four to five times more players and the chess tournament dominates the hotel space. He also said that players back in the 60s, "dressed better" and it was a more formal event. Of course, he noted that the tournament hall was much quieter and there are a lot more younger players today than during his time.
---
"Chess has been a great way to meet people and it has helped me to develop the confidence to go into many other intellectual areas."
---
In a 2014 interview, Street mused about how he learned to play from a few friends in junior high who brought a chess set over his house and made up their own chess rules. After he realized the comedy of this, he looked up the rules in the encyclopedia and taught himself. He played his first game a week later but didn't take much interest in chess until attending high school at McKinley Tech.
As a young man, he had a keen interest in math and physics and after seeing two friends playing chess, he felt a motivation to prove he could excel. After losing badly to players at school, he decided to pick up a book and later joined the team. Continuing to improve, he rose to 1st board and led McKinley Tech to the city championship.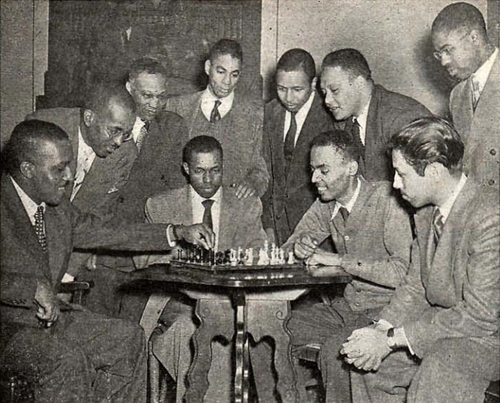 This photo of Paragon Chess Club was taken in Washington, DC well before the time of Frank Street, but it was symbolic of how chess would later blossom in the DC/Maryland area.
What was interesting was how he decided to pursue chess further by joining the famous Washington Chess Divan. He thought that associating himself with its distinguished members would help him mature as a person. A few years later, he started taking chess seriously by training at the Chess Divan and ultimately won the club championship.
After that, he played in 1965 U.S. Amateur Chess Championship in New York City at Henry Hudson Hotel over Memorial Day. In great form, he notched six wins in a row before drawing his last game. Street said he was so upset at the draw that he got on the train back to DC without knowing that he won! Street improved on his 1964 performance where he placed 19th. By virtue of his win, he made the cover of Chess Life (above)!
After that, he went off the UCLA for his Bachelors in Mathematics and was able to meet up with Walter Harris who was also enrolled in Physics. Both were focused primarily on their studies and chess did then studied Engineering at the University of Maryland-College Park to study Engineering. What followed was a long career in space/satellite industry at NASA from 1974-2008. While he does not compete in tournament chess, he is still fully engaged with the current trends.
Frank Street (center) having a light moment with Willie 'Pop' Johnson (right) while playing blitz with FM Ronald Simpson. Street traveled to Harlem, New York to observe the Wilbert Paige Memorial in 2001. Photo by Daaim Shabazz
Dr. Kimani Stancil and Dr. Daaim Shabazz flanked by legendary National Masters Walter Harris and Frank Street at the 2014 World Open. Photo by Daaim Shabazz
Interview
Audio interview with NM Frank Street20:25 minutes
Sunday, July 6th 2014