Richards elected as St. Lucia's Chess President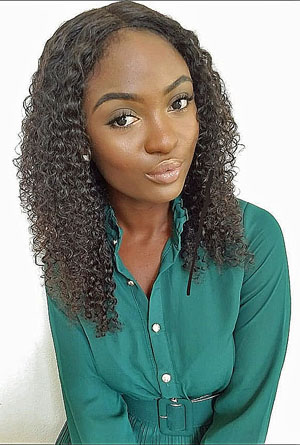 Tris-Ann Richards
President of St. Lucian Chess Federation
Photo courtesy of Tris-Ann Richards
(St. Lucia Chess Federation)
The island of St. Lucia has turned over a new leaf after their Annual General Meeting on Thursday, April 15th. During an online meeting, members of the St. Lucia Chess Federation (SLCF) elected their Executive Board. The relatively-new member of FIDE continues to gain momentum a year after being admitted to FIDE, the world chess body.
At the 90th FIDE Congress in 2020, St. Lucia ushered in a new era when they were welcomed into the community of chess federations holding membership in FIDE. Just before the pandemic brought chess activity to a grinding halt, St. Lucia joined Cayman Islands, Chad, Equatorial Guinea, Grenada, and St. Kitts and Nevis as new member federations during the meeting.
On an island of roughly 183,000, St. Lucia had been active previously holding chess activities as early as 2005 when they launched a pilot project under the Chess-in-Schools (CIS) initiative involving 25 schools. This was supported by National Community Foundation (NCF). During this time, the then-President Kirsan Ilyumzhinov was touting Chess-in-Schools as a catalyst for chess growth. However, these activities were not sustained over time.
More recently chess has returned with the formation of the St. Lucia Chess Federation in 2018 and joining FIDE in 2020. During the first administration, Andy Alexander assumed the Presidency and led the federation to its membership in FIDE. Both British Grandmaster Nigel Short and Jamaica's Ian Wilkinson QC were instrumental in helping the federation establish credibility. In addition, chess got a boost from positive pubic relations, and Tris-Ann Richards, a Jamaican-born transplant, gave chess a pleasant face.
On April 15th, Tris-Ann Richards assumed the Presidency of the St. Lucian Chess Federation. Richards who started out playing chess in Jamaica will continue to seek popularization across the island and will continue her "Chess With Tris" which can be followed on Facebook. NCF and the Peace Corps are local organizations that have signed on to help the chess revolution in St. Lucia. The Chess Drum community congratulates Ms. Richards on her election victory and look forward to assisting your leadership.