2019 Grand Chess Tour (Zagreb, Croatia)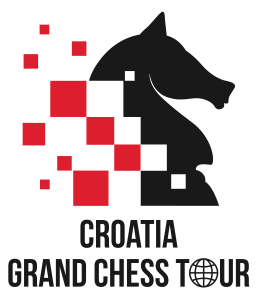 After the history Rapid and Blitz tournament in Abidjan, the Grand Chess Tour moves to another new city in Zagreb, Croatia. Chess historians may remember the town being host to a number of important tournaments including the 1959 Candidates. Sixty years later, the elite assemble again for the second event of the GCT.
World Champion Magnus Carlsen has had a historic year winning several tournaments in a row including the recently-ended tournament in Norway. His resurgence has left his competition flat-footed as they jockey for position as the next challenger. Viswanathan Anand, Sergey Karjakin and Fabiano Caruana have all lost championships matches, but will get a shot at him in Zagreb.
GCT Calendar
Cote d'Ivoire Rapid & Blitz, May 6-13, Abidjan, Cote d'Ivoire
Croatia GCT (Classical), June 24-July 9, Zagreb, Croatia
Paris Rapid & Blitz , July 26-August 2, Paris
St. Louis Rapid & Blitz, August 8-15, St. Louis, Missouri
Sinquefield Cup (Classical), August, 15-30, St. Louis, Missouri
Superbet Rapid & Blitz, November 4-11, Bucharest, Romania
Tata Steel India Rapid & Blitz, November 20-27, Kolkata, India
The 2019 Croatia Grand Chess Tour tournament will be the first of two classical events and the second stop on the 2019 Grand Chess Tour. The tournament is hosted in partnership between the Grand Chess Tour and Chess Club e4 from Zagreb and will see all 12 full tour participants compete over 11 rounds of classical chess for a prize fund of $325,000. The event will take place at both Mimara Museum (Opening Ceremony) & Novinarski Dom. The participants are…
2019 Grand Chess Tour
June 26th to July 8th (Zagreb, Croatia)

Participants

#

Name

Title

Federation

Flag

Rapid/Blitz

1
Carlsen, Magnus
GM
Norway

2875
2
Caruana, Fabiano
GM
USA

2819
4
Ding Liren
GM
China

2805
3
Vachier-Lagrave, Maxime
GM
France

2779
9
Giri, Anish
GM
Netherlands

2779
6
Nepomniachtchi, Ian
GM
Russia

2775
10
Mamedyarov, Shakhriyar
GM
Azergaijan

2774
2
Nakamura, Hikaru
GM
USA

2754
5
So, Wesley
GM
USA

2754
8
Aronian, Levon
GM
Armenia

2752
7
Karjakin, Sergey
GM
Russia

2748

Official Site
Commentary Links
The Playlist for both the English and Russian language broadcasts can be accessed on the YouTube Channel. The English Commentary team consists of GM Yasser Seirawan, IM Jovanka Houska, GM Alejandro Ramirez & GM Maurice Ashley. The Russian Commentary team will consist of GM Evgenij Miroshenko and GM Melikset Khachiyan.
Promotional Video