Schutt, chess coach of "Mighty Pawns," under fire for sexual indiscretions
According to a report on Philly.com, Stephen Schutt has been accused of sexual improprieties with his players while a coach at Douglass Elementary School during his tenure in the 1970s. Schutt was a legendary coach whose team was the subject of a movie titled, "The Mighty Pawns" featuring Paul Winfield and Alfonso Ribeiro. He also coached at Masterman H.S., but retired in 2012 after more than 40 years of service to chess coaching. However, some of his former players report a sordid tale involving sexual violations of minors.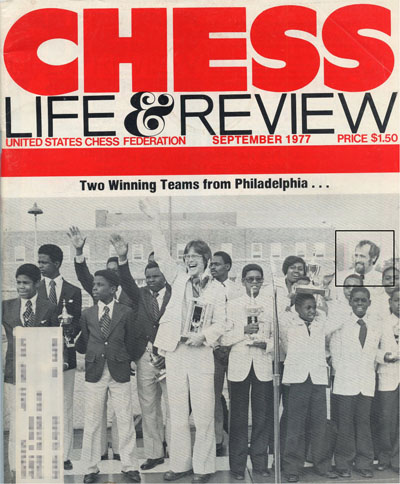 Douglass won a string of championships in the 70s and made the September 1977 cover of Chess Life. The players were a feeder system for Vaux Jr. High who dominated high school play in the 70s and 80s winning eight national championships. Schutt was widely-recognized for his feats. While these were happy moments, Eric Rogers, a former player at Douglass, stated that he had witnessed the acts committed by Schutt when the boys were visiting his home.
A couple of years ago he was motivated by the case of Larry Nassar, the disgraced U.S. gymnastics coach accused of molesting his clients. Rogers sought consultation with a lawyer but was told the statute of limitations had run out. He then decided to publicize his own recollections of the abuse.
Stephen Schutt
Photo by David Swanson/Philly.com
After approaching the Philadelphia Inquirer and Philadelphia Daily News, they located 20 former players (aged 11-13) who attended Douglass and Vaux Junior High School during the 70s and 80s and found that while nine had no knowledge of any wrongdoing, "five said they had heard rumors, one had no comment, and three declared the claims to be false." Two remaining came forward and told their own tales of sleep-overs, pornographic movies, sexual activities involving the players and boys on the team.
However, there was doubters coming to Schutt's defense. George Graham, now 52, played for Schutt at Douglass and was unaware of any improprieties. Graham had struggled while at Douglass and stated that Schutt helped provide him guidance and get him into college. Jeffrey Chesin who coached the Vaux teams to seven national championships also defended Schutt and vowed to support him 100%.
It remains to be seen what can be done about these actions, even if found true. It would certainly be a sad day in chess as this story may have been untold for decades. Schutt co-chairs two committees on the United States Chess Federation (USCF) and is a member of two others. Nevertheless, there has not been any indication (from the article) that an official investigation is pending, but Dan Lucas of the USCF was quoted as saying the organization is conducting is own internal review.