2018 Chess Olympiad: Round #10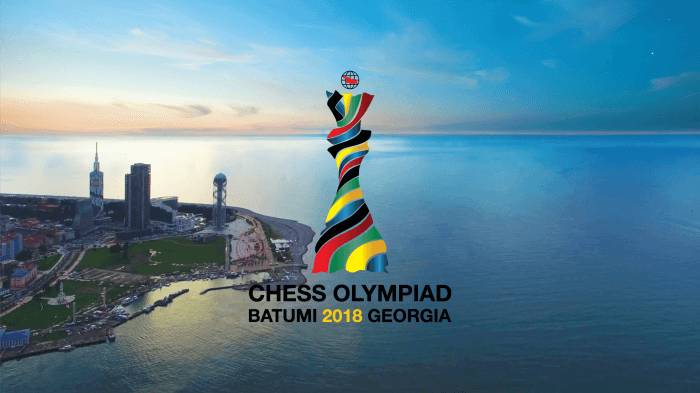 2018 Chess Olympiad: Round #10
Thursday, 4 October 2018
Open Section
China ended a strong run by Poland despite their epic win over the USA the previous round. That result was sure to put the Poles into a position to medal, but their 3-1 drubbing at the hands of China throws those ideas in doubt. Ding Liren has had a fantastic result despite his continuing rehabilitation of his hip injury.
Polish star Jan-Krzysztof lost the thread in the complications and was brutally crushed. Li Chao essentially avenged his first-round loss to a Moroccan master and won another key game. While Bu Xiangzhi may be China's Most Valuable Player this tournament, Li Chao did well to right the ship.
Olimpiada de ajedrez: China vs. EE.UU, un thriller en Batumi (X) https://t.co/6lCwVo59jp pic.twitter.com/A9gjdUoKFB

— Miguel Ernesto (@columnadeportes) October 5, 2018
USA got a key win over Armenia with Sam Shankland handing Hrant Melkumyan his first loss of the tournament. The Armenians had won four medals since 2004 with three being gold. However, this loss will certainly eliminate them from medal contention. On the other hand the Americans are firmly in the hunt to defend their Olympiad crown. Hikaru Nakamura sat out today to give him a chance to recover from a tough loss and a suboptimal showing. He will certainly suit up tomorrow in the finale against China.
Russia had roared into medal contention after a sluggish start in the first half. After losing to Poland they stood in 25th position with any medal chances fading rapidly. Nevertheless, it's a long tournament and they proved they had the strength to rebound Karjakin's stability on board one along with Vladimir Kramnik's resurgence helped to catapult them into 5th place after their win over England. He won again against David Howell.
There was a light moment before the round started. FIDE Presidential candidate Nigel Short made a cameo appearance at the table.
Nigel Short is exultant @nigelshortchess pic.twitter.com/jpsvvsvEcr

— David Llada ? (@davidllada) October 4, 2018
The Chess Drum asked Short before the event if he wished he was playing and he stated that after playing in so many Olympiad, he feels that at this moment there are more pressing matters at hand (paraphrasing). Indeed! Short had played in every Olympiad since 1984 in Thessaloniki when he was an International Master. Will he ever suit up for the English again?
France has been somewhat of a surprise and have quietly crept in the standings at 4th position! France has never medaled in an Olympiad tournament and this would be a tremendous result. While Vietnam has been a surprise, Azerbaijan has simply collapsed. Losing their third match in a row, they are clearly out of contention in 20th position. Wow.
For round ten, key matchups are:
USA-China
France-Russia
India-Poland
Germany-Armenia
Ukraine-Czech Republic
England-Kazakhstan
Philippines-Vietnam

Women Section
The first seven boards were drawn so no real change in the standings. The order is still China-UKraine-USA. India did win 3-1 over Peru with hopes of having a respectable ending.
For round 10, we have:
Russia-China
USA-Ukraine
Vietnam-Azerbaijan
Hungary-Slovenia
Poland-Spain
Video by GM Danny King
Interview with FIDE President-elect Arkady Dvorkovich
Video ChessBase India