2018 Chess Olympiad: Round #5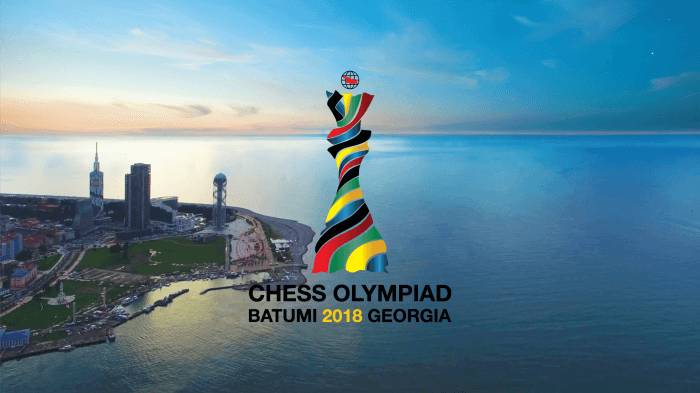 2018 Chess Olympiad: Round #5
Friday, 28 September 2018
Open Section
Levon Aronian (Armenia)
Photo by Daaim Shabazz
Things have heated up before the rest day at the 2018 Chess Olympiad. The marquee matchup between Azerbaijan and Armenia was a thriller, but ended up in heartbreak for the Armenians. Levon Aronian ran into the Shakhriyar Mamedyarov buzzsaw and lost a tough battle. Gabriel Sargissian, the Olympiad "destroyer," lost to Teimour Radjabov who seems extra-motivated after a stretch of mediocre results.
Apparently, the Armenians took the loss very hard and journalists mentioned that players had to be consoled after the loss. Bear in mind that this was only the 5th round and not a heart-breaking last round lost. There is still time, but the loss to Azerbaijan is a huge blow.
Poland toppled France 3-1 with Maxime Vachier-Lagrave getting the only win over Jan-Krzysztof Duda while the Czech Republic crushed China by the same score. Wei Yi is not in good form which does not bode well for their medal chances. Here is the game and GM Daniel King discussing Wei Yi's loss.
Video by Daniel King
USA-Israel drew 2-2 exchanging wins on the top and bottom. The defending champions will now have to make up ground not only in board points, but now in match points. Ukraine won again for their 5th match win in a row. Finally, both the Netherlands and India crushed 3½-½ to get back in the race. There are only four teams with 5/5 or 10 points, three teams with 9 points and a staggering 17 teams sit on 8 points.
Boris Gelfand in tense moments against Fabiano Caruana.
He would go on to lose the game.
Photo by Daaim Shabazz
After the rest day, play will resume with the following matchups:
Azerbaijan-Czech Republic
Poland-Ukraine
Israel-Germany
Bosnia & Herzegovina-USA
Iran-China
Russia-India
England-France

Women Section
Played all five rounds, tied for team lead with 4.5 points, over 2600 TPR, on pace for a GM norm, leading her team to sole 1st place.

Yeah, Anna's having a good first half.#BatumiChess2018 @USChess @USChessWomen pic.twitter.com/lqka30k5Mc

— Mike Klein (@ChessMike) September 28, 2018
The story of the day would the team from the USA winning yet another match. The result was not completely expected, but the team is playing with so much fight and the camaraderie seems to be strong. Jennifer Yu has 4.5/5 and Irina Krush has a perfect 4/4. Mongolia is usually a very tough out and actually featured a player who once played in the U.S. Women's Championship. IM Batchimeg Tuvshintugs attended school in the U.S. and qualified for the tournament in 2006 (when the tournament was mixed gender).
In this match, Tuvshintugs met another championship participant in 15-year old Jennifer Yu. Unfortunately for the Mongolian, she let a clear advantage slip away. As soon as the queens were traded, the tide turned and Yu kept the balance. Then Tuvshintugs made a horrible blunder and fell into a mating net. Armenia-China was level after trading one win. India smashed Argentina 3½-½. Georgia 2 has now caught up with Georgia 1 after winning by a 3½-½ verdict.
The next key matches are:
India-USA
Ukraine-China
Russia-Armenia
Azerbaijan-Latvia
Italy-Cuba

Video by Batumi Chess