Africa Chess releases "Maiden Edition"
Great news! There is another outlet for African news. African Chess released its "maiden edition" with a number of interesting stories including a brief history of Malawian chess and GM Nigel Short's visit in 2006. It was a watershed moment for the country who joined FIDE a year earlier. Africa Chess is the brainchild of Makhosi Makhisho Nyirenda, the Publicity Secretary of is the Malawi Chess Federation.
Some of the other articles are Nigerian Chess Online portal, a site hosting blitz events and highlight the exploits of Nigerian players. There is another article by Malawian player Desiderata Nkhoma who makes a solid case for increased activity and support for women's chess.
The basic idea is to get more girls playing chess. In our planning sessions, we projected an enrollment target of 10 student but we already beat our target by 50%, enrolling 15 students of which 67% of them are girls. Last week Saturday marked the debut of our academy lessons. The lessons have been designed to accommodate everyone, so that they can learn from the comfort of their homes or free time at work. Our target is to introduce the game of Chess to at least 40 girls this year. And I believe we will surpass this goal.
Malawi's Desiderata Nkhoma
There is an article on the Nigerian Olympiad qualifier with FM Bomo Kigigha and IM Oladapo Adu leading the way. Perhaps the most intriguing interview is the election of Israel Shilongo, the new Namibian Chess Federation President. He is only 26 years old and appears to be taking the baton from stalwarts like Charles Eichab and Otto Nakapunda. Shilongo has a "Vision 2020 Plan" set for chess development in the country. He will have four years to execute his plan.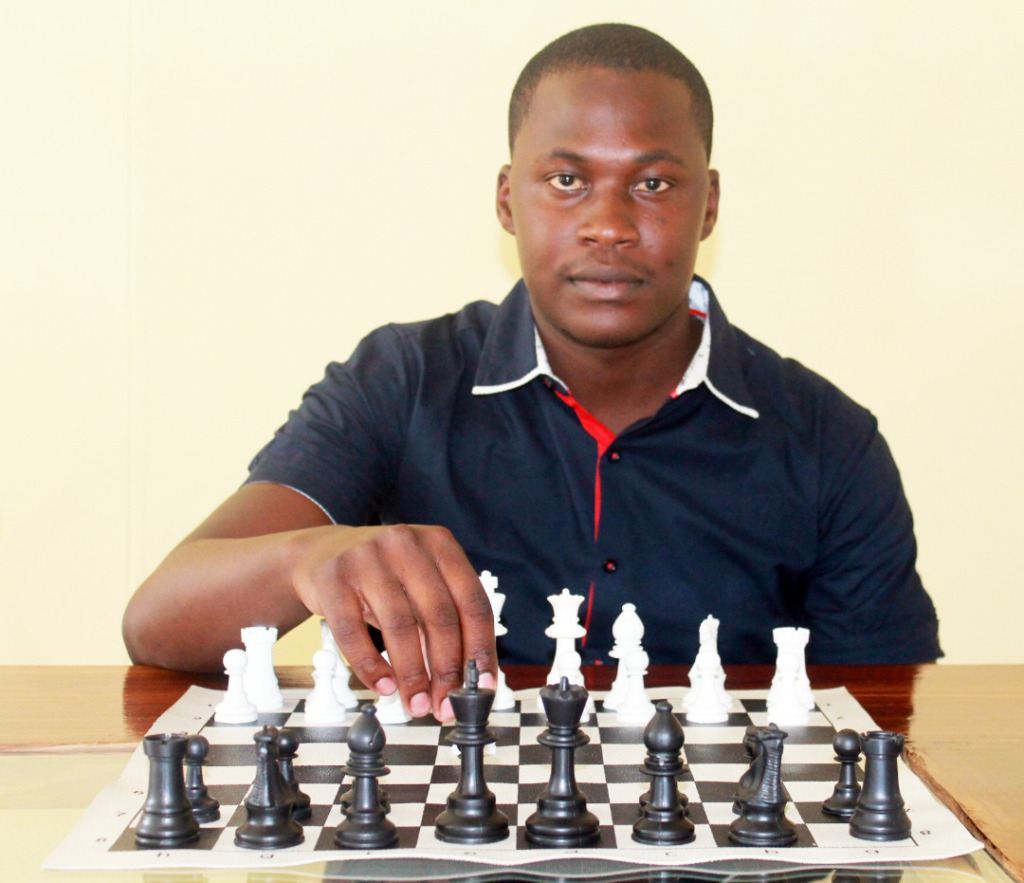 26-year old Israel Shilongo
President of Namibia Chess Federation
Photos courtesy of Africa Chess
Whoever heard of chess being used as a "pick up line" to win the heart of someone you admire. There is a rather humorous story of a 30-year old player who wanted to learn to play to win the affection of the ladies. It's not what you think. There is actually a motivation for that story. Also covered is an innovative program promoting chess for deaf players in Zimbabwe by London-based Tafadzwa Katiyo.
It's quite a challenge to keep a chess news blog going, but hopefully we will see more interesting stories coming out of Malawi. All the best!
Africa Chess Media… https://africachessmedia.com/