"Hip Hop Chess Day" in the Bronx
Jerald Times has been shuffling around the chess world for decades. He is known more as a coach than a player, but he has recently launched a new initiative with his inaugural "Hip Hop Chess Day" in the Bronx. Hip hop heads will know that the Bronx is where the roots of hip hop sprouted and chess is as much a part of New York landscape as any of the great pastimes. Times enlisted the help of local artists including "Barry Bee" Moody (Doug E. Fresh's 'Get Fresh Crew'), "Loaded Lux" and "G-Epic." They discussed the merits of chess and how it has influenced their life as a hip hop artist. Hip Hop Chess Day involved dance demonstrations, music, breakdancing and of course chess!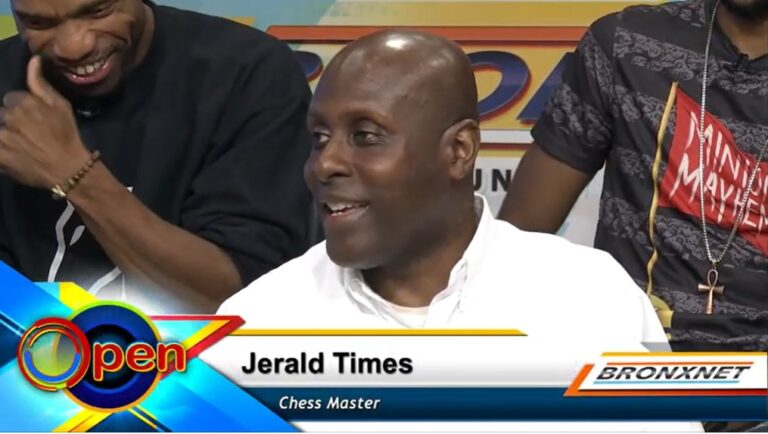 Video by News 12 (Bronx, NY)
Of course, the concept is not new and goes back to the parks in many cities where hip hop was showcased during fierce street blitz battles. One of the first formal efforts to market this concept was "Urban Chess," a 2004 chess-playing site and discussion board that hosted the sharing of rap samples and discussion of various hip hop and chess topics.
Words Beats Life (2005) has been running its "Bum Rush the Boards" event since 2005 and the Hip Hop Chess Federation (2007) formalized the chess/hip hop fusion and used chess and hip hop as metaphors for helping children gain better opportunities for social development. The mission is alive and there is enough work to go around and great opportunities for collaboration.
Long time chess has been typecast for a very narrow demographic, but it is very much a game of multiple communities. Honestly, Times is just in the beginning phases of the initiative, but hopes to expand "Hip Hop Chess Day" as movement to gain the interest of the hip hop generation. He has plans to take it to major metropolitan markets. His niche is that he will attempt to expose youth to excellence in chess as he has done for decades.
National Master Jerald Times on "Hip Hop Chess Day"
Video by BronxNet