Bennett hosts 2015 DC Summer Series
DC SUMMER QUICK SERIES I
A US Chess Federation (USCF) Rated Chess Tournament
Friday June 19, 2015
New Community Church
614 'S' Street NW
Washington, D.C. 20001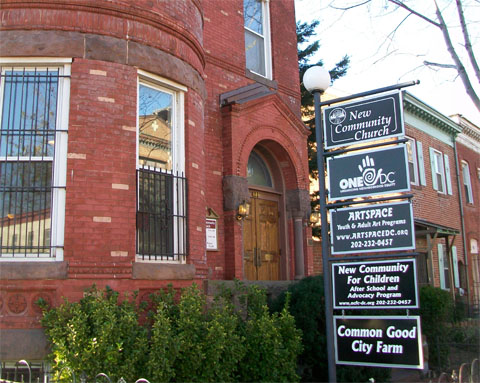 ALL PARTICIPANTS MUST BE MEMBERS OF THE USCF!
USCF membership can be purchased online at: https://secure2.uschess.org/webstore/member.php
4SS, G/15.
(4 rounds Swiss System; each player has 15 minutes for their game.)
Entry Fee: $20 (GMs free!)
Prizes: $175 guaranteed – 1st $100 – 2nd $50 – 3rd $25.
Registration: 6:15-6:45 pm.
Rounds: 7, 7:45, 8:30 and 9:15.
One bye available, please request at entry.
To pre-register, please send your name and USCF ID to Vaughn_Bennett@yahoo.com
We have a limited amount of equipment to provide so please bring your chess sets; and chess clocks, (if you have them), set for G/15.
Please feel free to email Vaughn_Bennett@yahoo.com
for more information.
* * *
DC SUMMER SCHOLASTIC SERIES I
A FREE USCF Rated Chess Tournament
Saturday June 20, 2015, 9:00am-3:00pm
Location: New Community Church
614 'S' Street NW
Washington, D.C. 20001
A FREE US Chess Federation (USCF) rated scholastic open tournament for K-8th grade players!
ALL PARTICIPANTS MUST BE MEMBERS OF THE USCF!
USCF membership can be purchased online at: https://secure2.uschess.org/webstore/member.php
Sections – K-1, K-3, Elementary: K-6, Middle: K-8
Awards – 1st, 2nd, and 3rd place trophy for each section. Top female trophy for each section!
4 – SS, G/30
(4 rounds, Swiss System (everyone plays 4 games)
30 minutes for each game per player.)
Please register early as our space is limited to 50 players!
* * *