Fischer biopic, "PAWN SACRIFICE"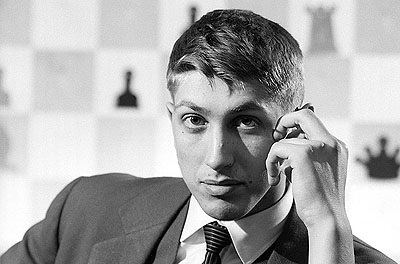 As I walked into a local theater to watch "Ex Machina," a preview of a chess movie was being played. It immediately brought a smile to my face and looked very promising. As I watched the Fischer character (Tobey McGuire) in a fitful rage, I imagined that this movie would certainly be what many American audiences would crave… drama with a plot of twists and turns.
Along with all the recent literature written on Bobby Fischer before and after his death, a movie chronicling his life and the famed 1972 World Chess Championship is coming to selected American theaters on September 18, 2015. The film held its world premiere at the 2014 Toronto International Film Festival on September 11, 2014 with critical acclaim.
The story leads the audience through the enigma of Robert James Fischer as a child prodigy to his rise as a dominating force in international chess. Of course, his ascendancy to the World Championship in Reykjavik, Iceland was filled with twists and turns highlighted in numerous books including "Bobby Fischer Goes to War" among others.
The film appears as if it will be a thriller, but perhaps it will end up focusing on the more sordid episodes of Fischer's life after his abdication of the crown in 1975 and subsequent vituperative political views. Fischer passed away in January 2008 in Reykjavik, Iceland and is buried there in a simple grave.
It appears that the Fischer intrigue will never die and no other world champion has (or perhaps ever will) capture the attention of the public the way Fischer has. The movie is based on a true story, but will no doubt be adapted for entertainment purposes. "Pawn Sacrifice" emerges during recent anticipation that America may soon have a chance at reclaiming the world crown… perhaps in Scandinavia… once again.
Official Site: https://www.bleeckerstreetmedia.com/#!pawn-sacrifice/c11le