2015 Millionaire Chess Satellite (Lagos, Nigeria)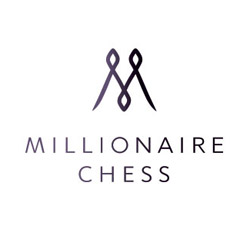 Millionaire Chess Open is gearing up for its second edition in October with three very important events. Back in January it was announced that the Kasparov Chess Foundation Africa (KCFA) would support the MC mission by organizing three satellite tournaments in Africa. The first one was successfully held in Nairobi, Kenya and the second is being held in Lagos, Nigeria from June 10th-14th, 2015.
Nigeria has been the most successful chess federation in West Africa winning a number of Olympiad medals including team category medals (both men and women) at the 2014 Olympiad in Istanbul, Turkey. The crowing glory of accomplishments has to be the gold medal for Odion Aikhoje at the 1998 Olympiad in Elista, Russia. A large contingent of Nigerian players traveled to partake in both the World Open and the Millionaire Chess Open last year. Who will be the one to win the all-expense paid trip this year???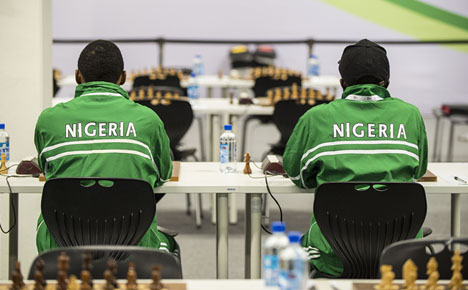 Team Nigeria! Photo David Llada.
Nigerians at Millionaire Chess Open in October 2014.
Photo by Daaim Shabazz.
For more information, contact Mr. Obinna Ogbonnaya at ogbonnayaobinna@yahoo.com or Mr. Graham Jurgensen, Kasparov Chess Foundation Africa at grahamjurg@gmail.com.