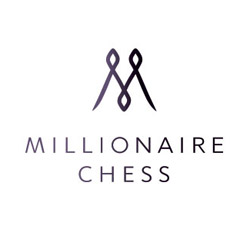 Millionaire Chess Open is gearing up for its second edition in October with three very important events. Back in January it was announced that the Kasparov Chess Foundation Africa (KCFA) would support the MC mission by organizing three satellite tournaments in Africa. The first one will take place in Nairobi, Kenya from April 30th-May 3rd at the Jomo Kenyatta Conference Center. Two other two will be held in South Africa and Nigeria.
In fact, Amy Lee the co-founder of Millionaire Chess is slated to be in attendance at the opening along with Graham Jurgensen, the Executive Director of the KCFA. For more information, contact Mr. Satish Deshpande at CEO@chesskeynay.or.ke or Mr. Graham Jurgensen, Kasparov Chess Foundation Africa at grahamjurg@gmail.com.
2 Responses to "Millionaire Chess qualifier set in Kenya!"
on 19 Apr 2015 at 8:43 am

1

Guy

Nice!

All those who have registered (or wish to register) for the Kenya Millionaire Chess Festival 2015… please note…. you MUST have your FIDE ID. You will not be allowed to play if you do not have your FIDE ID. Players from Kenya Federation, please get in touch with your trainer/coach/player rep or the arbiters of your respective section to assist you. Players from non-Kenya federation, please get in touch with your respective country federation to get your FIDE ID

If you have not yet registered for the tournament…. click on this link: https://goo.gl/k768Bi
Leave a Reply!