2015 U.S. Chess Championships (St. Louis, USA)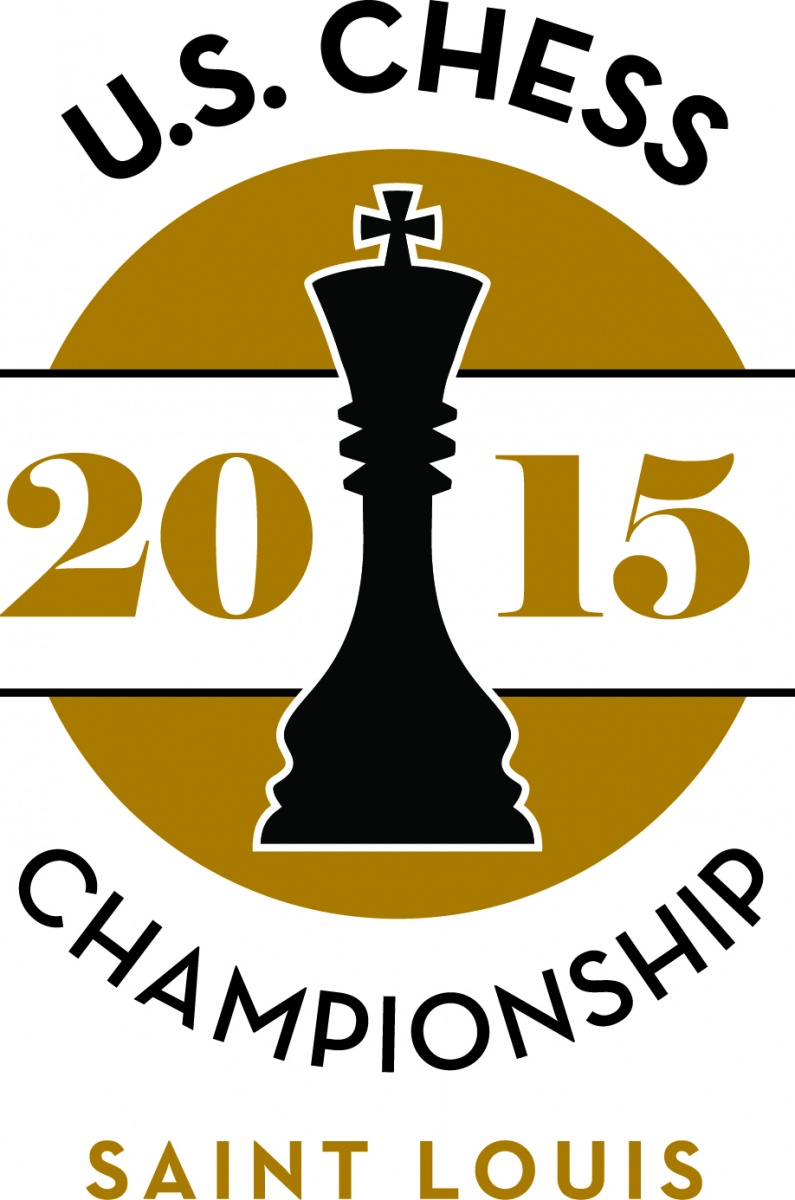 Weeks ago, we announced the coming of the 2015 U.S. Championship and the historic nature of this year's edition. Headlined by two of the world's top ten players, a mixture of veterans and several rising stars, it will prove to be perhaps the most anticipated championship in many years. While attention is aimed at Hikaru Nakamura and Wesley So, Gata Kamsky is attempting to defend his title and notch his sixth victory. Such would tie Walter Browne and put him within striking distance of Bobby Fischer's eight championships.
In the women's field there are some new faces. Irina Krush will remain the top seed while defending her title and going for her seventh. She will meet resistance from mainstays Tatev Abrahamyan and 2005 champion, returnee Rusudan Goletiani and six-time participant Sabina Foisor. However, there are some not-so-familiar faces including Katerina Nemcova and debutantes Anna Sharevich and Nazi Paikidze, all of whom are attending universities in the U.S. New York attorney Alisa Melekhina will be looking for her breakthrough and Viktojia Ni will try to improve last year's showing. The field gets even younger with three junior players in Apurva Virkud (16), Jennifer Yu (13) and Annie Wang (12).
GM Gata Kamsky and GM Irina Krush
Photo by Lennart Ootes.
Hikaru Nakamura will add a sense of intrigue in this year's championship with Wesley So also trying to unseat Gata Kamsky. Photo by Daaim Shabazz.
This is the 7th consecutive time that the championships will be hosted at the Chess Club and Scholastic Center of St. Louis. The venue has become a national landmark and has become the "Mecca" of chess in the U.S. hosting high profile events such as the Sinquefield Cup after founder, Rex Sinquefield. His vision and the housing of the U.S. and World Chess Hall of Fame cements the city's status a catalyst for chess promotion and development.
The tournament will feature live streaming with commentary being done by GM Yasser Seirawan and WGM Jennifer Shahade with GM Maurice Ashley also providing color commentary and onsite interviews. There will also be guest appearances by other chess personalities. There are also going to be all types of prizes given away in a number of contests! The Chess Drum will be providing live coverage and hopes to be onsite for the finale. Follow the action!!
Official Site: https://www.uschesschamps.com/
Livestream: https://new.livestream.com/ccscsl/USChessChampionships
Chess24.com: https://chess24.com/en/watch/live-tournaments/us-championship-2015#live
2015 U.S. Chess Championship

Chess Club & Scholastic Center of St. Louis

U.S. Overall (by USCF Rating)

#

Name

Title

Rating

Residence

1
Nakamura, Hikaru
GM
2865

St. Louis, Missouri

2
So, Wesley
GM
2834

Minnetonka, Minnesota

3
Robson, Ray
GM
2770

St. Louis, Missouri

4
Kamsky, Gata
GM
2748

Brooklyn, New York

5
Onischuk, Alex
GM
2740

Lubbock, Texas

6
Naroditsky, Daniel
GM
2737

Foster City, California

7
Shankland, Sam
GM
2735

Orinda, California

8
Akobian, Varuzhan
GM
2713

North Hollywood, California

9
Gareev, Timur
GM
2698

Las Vegas, Nevada

10
Troff, Kayden
GM
2662

West Jordan, Utah

11
Sevian, Samuel
GM
2645

Boston, Massachussetts

12
Holt, Conrad
GM
2632

Wichita, Kansas

U.S. Women (by USCF Rating)

1
Krush, Irina
GM
2516

Brooklyn, New York

2
Abrahamyan, Tatev
WGM
2459

Glendale, California

3
Sharevich, Anna
WGM
2388

St. Louis, Missouri

4
Foisor, Sabina
WGM
2371

Lubbock, Texas

5
Nemcova, Katerina
WGM
2356

St. Louis, Missouri

6
Paikidze, Naik
IM
2342

Baltimore, Maryland

7
Melekhina, Alisa
FM
2320

New York, New York

8
Goletiani, Rusudan
WGM
2312

Hartsdale, New York

9
Ni, Viktorija
WIM
2300

Barrington, Illinois

10
Wang, Annie
WIM
2266

La Canada, California

11
Virkud, Apurva
NM
2260

Troy, Michigan

12
Yu, Jennifer
WFM
2227

Ashburn, Virginia

Francisco Guadeloupe, Arbiter