Canty takes on 30 Detroit Chess Youth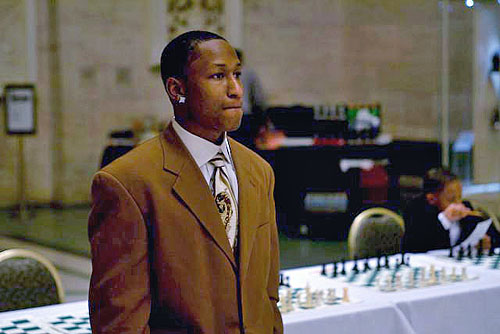 James "Jimmy" Canty III has officially cemented his position as National Master by giving a large simultaneous exhibition. The Senior at Mumford High School took on 30 budding chess players at the Detroit Institute of Fine Arts. Canty became a sensation in Detroit area chess by showing talent as a scholastic player and then competing on the national stage in open tournaments.
Earlier this year he broke the 2200 rating barrier and at age 17 is clearly one of the brightest talents in the Black community and in the country. He has competed in the Denker Tournament of Champions and will have one more year before he chooses a school to attend college.
National Master Jimmy Canty
Photos by Kwabena Shabu.