Trinidad launches "Let's Play Chess"
Edison Raphael is the brains behind the Caribbean Chess Carnival, but his exploits do not end there. The ambitious organizer has launched "Let's Play Chess" an eight-week course beginning on Sunday mornings from 10:00am until noon. The event will be held at the National Library and is similar to the wave of initiatives sweeping the globe.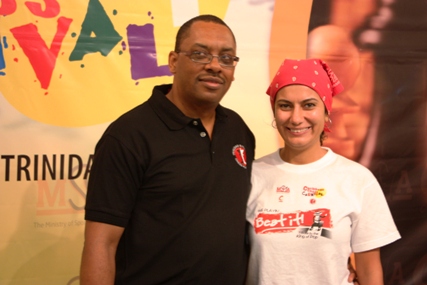 Edison Raphael with Azerbaijan's WGM Ilaha Gadimova
at 2009 Caribbean Chess Carnival. Photo by Carlyle Singh.
The idea is to extract additional benefits from chess beside the joy of playing. Raphael stated, "Chess is a game which focuses on the development of critical thinking skills and cognitive ability." He also cited studies showing the relationship between chess and improved performance in school.
Registration can be done at the National Library in Port of Spain at anytime preceding the event or on site at 9:30am.