Hudson graces Sport Illustrated Teen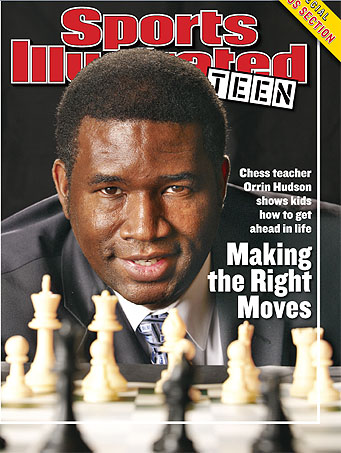 Orrin Hudson continues to make forays onto the biggest stages throughout the country. He is on the cover of the current Sports Illustrated Teen, the question for him is whether this will translate into the mass movement that he envisions. For the past five years, Hudson has blazed a trail across greater America pitching his "Be Someone " campaign.
Hudson has stated that he wants to teach a millions kids around the world and has been able to spread a message of hope using chess as a metaphor. The idea is that chess forces one to take responsibility for actions and to think before making a decision. Hudson frequently tells the story of a news report of seven people in a fastfood restaurant for $2000. The former State Trooper and car salesman invested his savings and is now seeking sponsors to spread his message.
Main Site: https://www.besomeone.org